Sailing with CalMac to Islay and Gigha: Its staff are the stars – Alastair Dalton
The west coast ferry operator's workforce provide gold standard customer service
Stories about transport are often bad news. It's the nature of journalism, to report the novel, unusual and unexpected.
When services run to plan and new projects are completed on time and budget, that's strictly speaking not news, because that's the way they should be.
But this inevitably runs the risk of giving a skewed impression of how things are. When stories are published about disruption, delays and cancellations, you might think that is typical when it's often the opposite, and most travellers reach their destinations on schedule and without hold ups.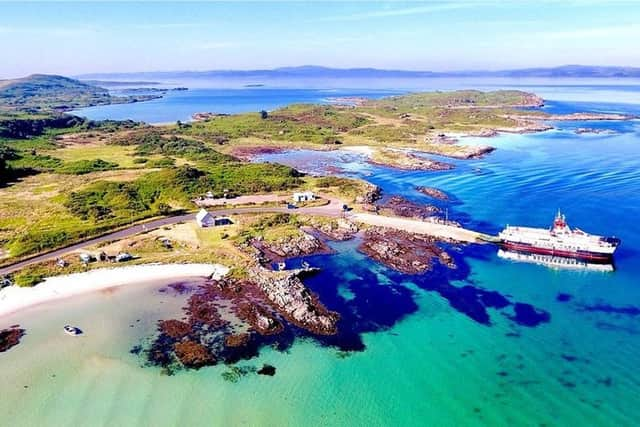 I reflected on that in relation to CalMac while making five ferry journeys in the southern Hebrides on holiday last week, all of which departed and arrived on time with next to no hassle.
In relating my experience, I'm absolutely not seeking to diminish any of the aggravation suffered by islanders left marooned, inconvenienced or bereft of key supplies when ferries break down or sailings are cancelled by bad weather.
In fact, after a warning of potential weather disruption on a day trip to Islay, the possible knock-on impact of being stranded on the island overnight started going through my mind and I realised that was nothing compared with the likely contingency plans residents are forced to make have for such situations.
We were blessed with smooth two-hour crossings, great views and relaxing sailings, with the opportunity to eat and drink on board while watching the spectacular west coast scenery from a table overlooking the bows.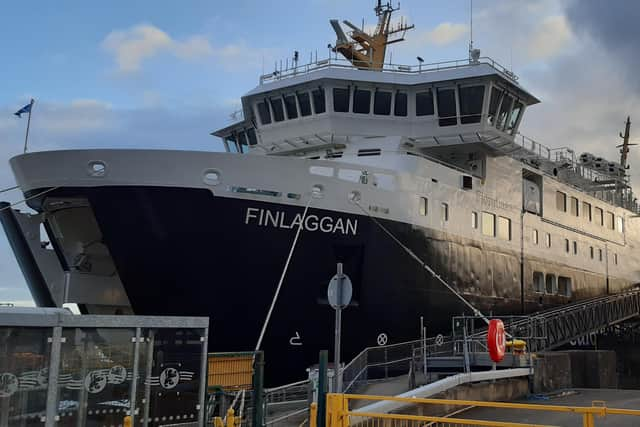 We had been unable to bring our car because there was no space on the return journey, but it was on a Thursday evening, we had only tried to book a few days before, and capacity was reduced on the route because one of its normal ferries had been redeployed elsewhere to cover for another vessel being out of action.
That saved us about £70 and we were able to arrange our planned distillery tour around the bus timetable, which, while sparse, proved thankfully reliable, and would have made for an even cheaper trip had one of our kids remembered his free bus pass.
We had a similarly good experience on much shorter crossings to Gigha, and across Loch Fyne between Portavadie and Tarbert. The ferries involved may be decades old and arguably basic, but toilets, a cabin for foot passengers and an outside viewing area are all you need on a 20-25 minute trip.
The vessels are also due to be replaced in the next few years with ships that will be electrically powered, making them significantly greener.
But what sticks in my memory most from our CalMac experience was none of that. Instead, it was, reassuringly, the customer service excellence of its staff. Sure, we didn't encounter them in testing circumstances, but my impressions were as positive as on every previous sailing.
We were immediately alerted to leaving a coat on board by an announcement as we disembarked, but I was particularly struck by one of the catering staff going to her cabin to fetch some of her own decaff teabags for us because they were not available in the cafe.
Service beyond the call of duty and a gold standard exemplar to other public transport operators.
Comments
 0 comments
Want to join the conversation? Please or to comment on this article.