Reinforced aerated autoclaved concrete (Raac) in schools and hospitals: Tory and SNP ministers, obsessed by Brexit and Scottish independence, overlooked this growing crisis for too long – Scotsman comment
'Nuts and bolts' issues – like the fabric of our public buildings – are more important than some politicians appear to think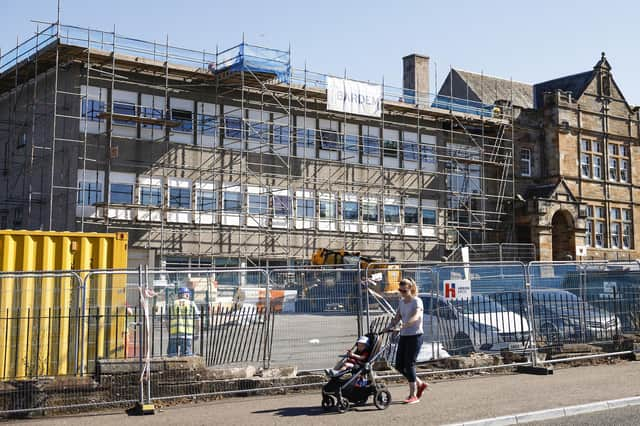 Given Gillian Keegan has been Rishi Sunak's Education Secretary for less than a year, her frustration was perhaps understandable. After an ITV News interview about schools built with 'crumbly' concrete, she remarked "does anyone ever say, you know what, you've done a f***ing good job because everyone else has sat on their a**** and done nothing" – not realising that her microphone was still recording.
However, politicians who understand collective responsibility would not be surprised that this growing crisis, which may yet have fatal consequences, has prompted tough questions. What is needed are answers demonstrating ministers are no longer doing "nothing".
Scottish Liberal Democrat leader Alex Cole-Hamilton said ministers appeared not to have listened to such efforts to sound the alarm, wasting a year that could have been used to make buildings safe. "We need a list of public buildings which contain this dangerous concrete," he said. Given this is still not available, Cabinet minister Neil Gray's insistence that there is "no immediate risk to people using these buildings" is hardly reassuring.
It is not entirely clear who Keegan was talking about when she criticised those who had "sat on their a****". However, her predecessors in office would be the prime suspects. And she might as well have included the responsible ministers in Scotland too.
This is a prime example of a 'nuts and bolts' issue to which all governments must pay close attention – and just the kind of thing that ministers with their heads in the twin metaphorical clouds of Brexit and Scottish independence are likely to miss.
Comments
 0 comments
Want to join the conversation? Please or to comment on this article.