Put your best foot forward for this year's Scottish Legal Walks - Graeme McWilliams
The Scottish Legal Walks are back in force this autumn.
This year's walks are sponsored by the Law Society of Scotland and the Faculty of Advocates, and we hope to make this a record-breaking year for walkers and sponsorship.
The Scottish Legal Walks are organised by the Access to Justice Foundation Scotland (AJFS), a registered charity which raises and distributes funds to local legal advice charities. All money raised in Scotland stays in Scotland, you don't have to be a lawyer to take part, the walks help to ensure everyone has access to justice, and they're always great fun.
To date these events, along with other strategic development work, have raised nearly £1 million which has been distributed through 53 grants to support the provision of vital legal advice to individuals and communities most in need throughout Scotland. Legal advice charity grantees include Scottish Child Law Centre, Govan Law Centre, Community Law Advice Network – Clan Childlaw, Castlemilk Law and Money Advice Centre, JustRight Scotland, Legal Services Agency and Ethnic Minorities Law Centre.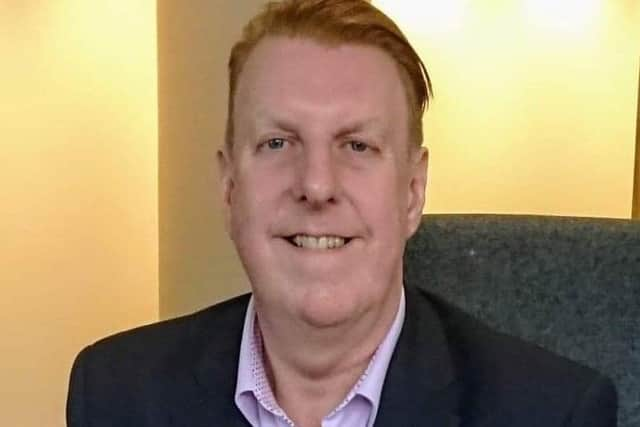 The impact of this investment has been profound, transforming the lives of children facing poverty and homelessness, women escaping abuse, individuals experiencing discrimination based on gender and race, people with disabilities, and others who have faced exclusion.
Demand for legal advice has soared. Organisations have experienced up to a 48% surge in demand, meaning more than 40,000 people who are most impacted by the cost-of-living crisis will potentially go without the advice and assistance they need.
Come and walk with us - or support your local event and help us raise more funds for these very worthy causes.
The 2023 Scottish Legal Walks timetable:
The inaugural Falkirk Legal Walk is at noon on Sunday 24 September
The Glasgow Legal Walk is on the evening of Tuesday 26 September, sponsored by the Royal Faculty of Procurators in Glasgow.
The Edinburgh Legal Walk is on the evening of Wednesday 4 October, sponsored by Addleshaw Goddard.
The inaugural Aberdeen Legal Walk is on the evening of Wednesday 11 October, sponsored by Addleshaw Goddard.
The Dundee Legal Walk is on the afternoon of Sunday 22 October, sponsored by Thorntons.
It is hard to believe that it was Tuesday 1 October 2013 when the Foundation held its first Scottish Legal Walk in Edinburgh, organised by AJFS Board trustee and committee chair Rebecca Samaras, and the route, which is still used today, was set by Edinburgh University law students, with input from Professor John Cairns.
Austin Lafferty, the past President of the Law Society of Scotland, addressed the walkers assembled in Old College Quad and the closing reception was in the Edinburgh Holyrood hotel, with addresses by Lucy Thornton, Scottish Young Lawyers Association and Robert Sutherland, Advocate. We will mark this special 10th anniversary in Edinburgh on 4 October.
It's not just about walking . The Great Legal Quiz is on 29 November and the Great Legal Bake is from 6-10 November, which is also Pro Bono Week 2023, and there is more event information at https://atjf.org.uk/events.
​Graeme McWilliams is a committee member of the Access to Justice Foundation Scotland
Comments
Want to join the conversation? Please or to comment on this article.