Gender Recognition Reform Bill: Other countries have changed their laws, so why can't Scotland? – Vic Valentine
A report into similar laws introduced in eight European countries, including Ireland, Norway and Portugal, found they had been working well
This is the first time the UK Government has used this power in the Scotland Act (called a Section 35 order) to block a bill passed by the Scottish Parliament. When and how the UK Government is able to use the power is an important question about devolution, and the balance of power between Westminster and Holyrood. It makes sense that it's tested in court.
Section 35 allows the UK Government, even where the Scottish Parliament has devolved power to pass a bill, to block it on two grounds. The first is that it poses a threat to national security. The second, which the UK Government is arguing, is that it has "adverse effects" on operation of the law in areas that are reserved to Westminster.
It is hard to speculate on the outcome, and we won't know it for many months. The case is scheduled for September, but whichever government loses could appeal to the Court of Session, and then the Supreme Court. People who understand the law around devolution much better than me have wide-ranging views on the likely outcome.
What we can do though, is look to countries in Europe which have already implemented laws like the one passed here last year, which would have made it much simpler and fairer for trans men and women to update the sex recorded on their birth certificates. This helps us see if any of the negative effects the UK Government has said it is worried about are likely to materialise.
A report looking at eight countries (Belgium, Denmark, Iceland, Ireland, Malta, Luxembourg, Norway and Portugal) indicates that similar laws they have are working well. The countries were asked to share their experiences since introducing them, and the main thing they reported was that the changes had improved trans people's lives – all this bill ever intended.
Perhaps this shouldn't come as too much of a surprise. When the Scottish Parliament was considering the bill, Senator Regina Doherty, leader of the Irish Seanad, told MSPs that the Irish law, in place since 2015, had been "working seamlessly".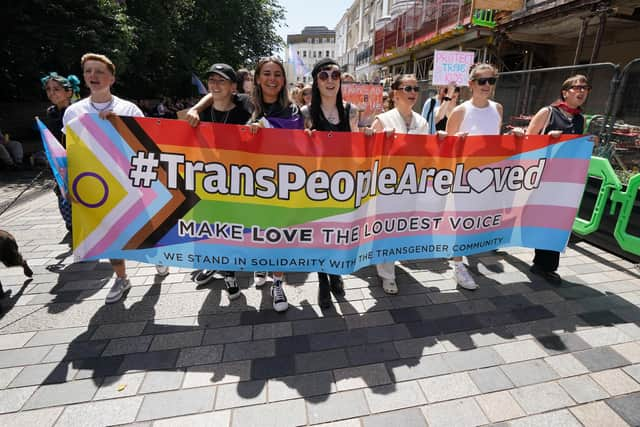 The report found no evidence that anyone across the eight countries had used the laws for fraud, or to commit crime. There was no evidence the laws had had negative impacts on anyone else, including considering whether they had impacted on women's equality, in areas such as single-sex services and gender equality measures. The report found extremely low levels of repeat applications (1 per cent or less), ie, people reversing their legal gender change. These were mostly a result of people experiencing discrimination and difficulties living openly as trans people, not because people had changed their mind.
For now, trans men and women in Scotland are stuck with a process for updating their birth certificate which is outdated, intrusive and unfair. Whatever the courts decide about the balance of power between our parliaments, looking further afield shows that improving gender recognition laws simply allows trans people to live as who we truly are – something that I would hope that all governments in the UK would want.
Vic Valentine is manager of Scottish Trans
Comments
 0 comments
Want to join the conversation? Please or to comment on this article.