If prison governor retiring after 30 years still believes in rehabilitation, so should we – Karyn McCluskey
Overseeing a prison is a tough gig, but a retiring governor has remained hopeful that inmates can change for the better
Leadership is a much-hackneyed word, we talk about 'leaders' as if occupying that position imbues one with the essential qualities of being a good boss. History, some of it recent, across the world, reminds us that it's often not the case, indeed far from it, as toxic leadership abounds.
Many years ago on a leadership course, someone very long in the tooth said that the mark of someone good a being in charge is "the ability to reach down and under and pull others less able along with you". Clumsily put, but I knew what he meant.
You can't be a leader if no one is following you, you're just someone out for a walk. The best I know develop organically, peppered throughout communities in the country. They are not always at the top of organisations, but they're the ones about whom people say "you should speak to (Insert name)". They are efficient and effective, have been in place for many years with a depth of experience that people rely on and seek out. They are usually respected by their teams, if not always liked.
A colleague, a prison governor, is retiring this week. I've lost count of the number of people who have lamented his well-earned retirement. It's a tough gig overseeing a prison, full of people who don't want to be there, angry, bereft, mentally unwell and isolated, often having committed the most serious crimes and looking at many years in a cell.
Having the skills to lead prison staff, communicate and have professional relationships with the tide of people who come through the gates is a huge task, and he has done it with huge aplomb, never losing the values that brought him into the service in the first place – care and custody. What surprises me, after all these years with people who society would often forget, is his relentless focus on rehabilitation and belief that change is possible for so many.
If he, with vast knowledge and experience in managing and looking after people serving short, long and life sentences over the last 30 years, still believes people can change, then why is it difficult for so many of us in society to think the same, and from positions of lesser expertise? Surely if anyone should be jaded and dismissive of the possibility of change, it should be him?
He sees people who have been in his prison who have changed their lives and now work, have families, pay tax and tread a different path. Some go back into his prison to inspire and support others. Rays of light in what can be a dark place.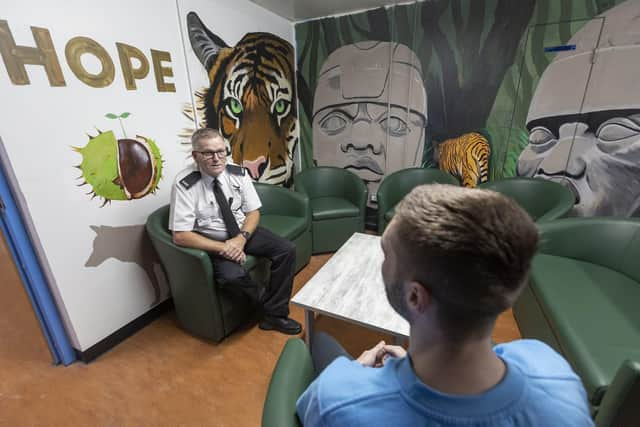 What I have learned from his leadership in the justice sector is the value of a quiet, measured approach. The ability to work in partnership with others, not to tick a box but to provide the best services for the people in his charge, so that they leave prison better and not worse. Not showy, nor demanding of respect, but practised and practical, listening and hopeful, encouraging others to step up and make a difference and setting the values and the behaviours that he expects all to follow. Chapeau!
Karyn McCluskey is chief executive of Community Justice Scotland
Comments
Want to join the conversation? Please or to comment on this article.