Prison staff 'deserve greater protection' following spate of fire attacks on cars
Conservative MSP Russell Findlay called the attacks 'cowardly'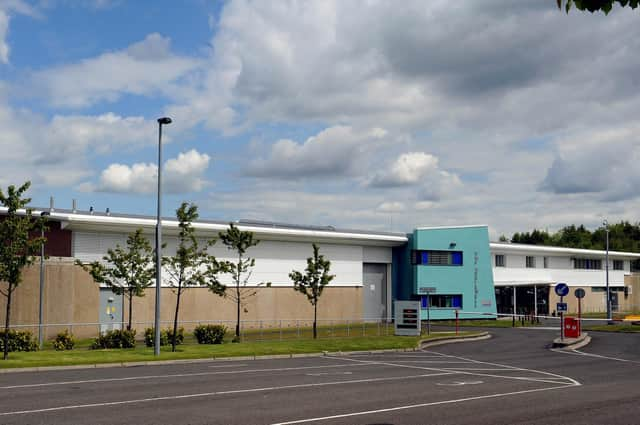 Prison staff "deserve greater protection" from organised criminals following a spate of fire attacks on cars parked outside jails, the Scottish Conservatives have said.
Research by Russell Findlay, the Tory justice spokesman, found there have been eight deliberate vehicle fires over the past five years, with a ninth at HMP Perth last month. Six vehicles were destroyed in an attack at HMP Addiewell in January.
Mr Findlay, a former investigative journalist, said such "cowardly" attacks are almost certainly ordered by organised crime groups to intimidate staff.
He urged SNP Justice Secretary Angela Constance to ensure that Police Scotland and the Scottish Prison Service (SPS) have sufficient resources to bring those responsible to justice.
Mr Findlay said: "Dedicated prison staff dealing with society's most dangerous people should not have to suffer such cowardly acts of intimidation.
"We know that organised crime groups use violence, threats and blackmail to smuggle drugs and other contraband into prisons. But more must be done to teach criminals that they can't get away with terrorising staff.
"I'm calling on the Justice Secretary to ensure that sufficient resources are in place so that every single one of these attacks is subject to the fullest possible investigation and prosecution.
"Prison staff should be confident that they have the protection and support they deserve. If any other occupation suffered so many targeted attacks, there would be an understandable uproar — so, why should they be expected to put up with it?"
Responding to a written question in the Scottish Parliament, Teresa Medhurst, chief executive of the SPS, said it takes "incidents such as fire-raising of vehicles belonging to prison staff incredibly seriously".
She added: "Where such incidents occur, these will be reported to Police Scotland for further investigation. A series of protective measures are in place within establishments and will compliment any support offered by Police Scotland."
An SPS spokesman said: "The safety and security of our staff is a key priority. Incidents of alleged criminality are reported to Police Scotland."
Police Scotland declined to comment.
As well as HMP Addiewell and HMP Perth, vehicle attacks took place at HMP Barlinnie in January 2020 and March 2021, HMP Shotts in November 2020 and at HMP Low Moss in the same month.
During the Addiewell incident, the car windows were reported to have been smashed before the vehicles were set on fire at around 10.15pm on a Saturday. "All of the cars belonged to prison officers who were doing the nightshift," a source told a newspaper at the time.
A Scottish Government spokesman said: "Assaults on prison staff, or damage to staff or prison property, are completely unacceptable. SPS take these incidents incredibly seriously and report them to Police Scotland for further investigation.
"The Scottish Government has provided an extra £29 million this year to the Scottish Prison Service to deliver a secure prison system on top of the £97 million in capital funding provided to continue the modernisation of the prison estate."
Comments
Want to join the conversation? Please or to comment on this article.