Not seeing many police officers on the street? That's about to get a lot worse – Tom Wood
Rollercoaster funding does nothing to improve the development of public services like the police
Here we go again. All things are cyclical – at least, if you wait long enough – and the funding and well-being of our public services is no exception. With the notable exception of the NHS, a glance at history illustrates a baleful pattern of financial peaks and troughs that has done much to hinder efficiency.
Sometimes the consequences of this stop-go funding are easy to see, with our tragic alcohol and drug-death figures being a prime example. As discussed before in this column, our shameful body count can in large part be attributed to the stop-go allocation of funding over the last decade. It is depressing to consider how many people, among the thousands of dead, may have survived with a consistency of funding for addiction services.
Now, once again, many of our public services seem to be at the bottom of a long trough. More than a decade of below-inflation settlements have salami-sliced budgets to the extent that the ability to deliver even core services is now in jeopardy.
For the police service, it is a familiar tale that started at the very dawn of modern policing in Scotland. In 1805, the baillies and merchants of Edinburgh were horrified at the cost of the new force and it took the riots of the 1830s and 40s for them to realise that it was actually money well spent.
Funding hit rock bottom again in 1919 – when, for the one and only time, the police went on strike – and then once more in 1960 after which a royal commission created the first police constable's post that came with a salary of more than £1,000 a year. However such relative prosperity did not last and by the time Lord Edmund Davies published his report on police pay in the mid-1970s, officers were leaving in droves.
And so it has gone on, with the regular cycles characterised by a slow decline, followed by an even slower return. You cannot turn on and off public services like a light switch.
It can take a generation to rebuild experience and, over the years, many opportunities for systematic improvement have been lost. But in all the rollercoaster years, we have never seen the sustained attrition of the last decade, following the formation of the national force – Police Scotland.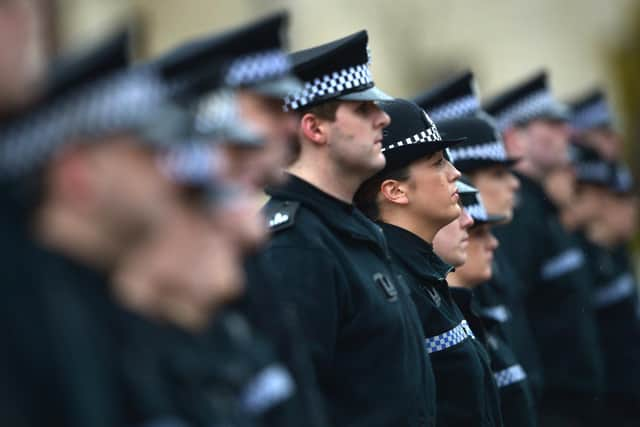 This was unashamedly a cost-cutting exercise, and the reforms to our police and fire are still the only major restructuring of a public service. In the process, tens of millions of pounds have been stripped out of police budgets. Now, with all the fat trimmed and no sign of brighter days ahead, drastic cuts to police numbers are the last resort. If you think you haven't seen many police about on the streets, you ain't seen nothing yet.
The long-term effect of such inconsistency is long-term damage. And you don't need to simply believe me, the lessons of history are there for all to see.
Tom Wood is a writer and former police officer
Comments
Want to join the conversation? Please or to comment on this article.