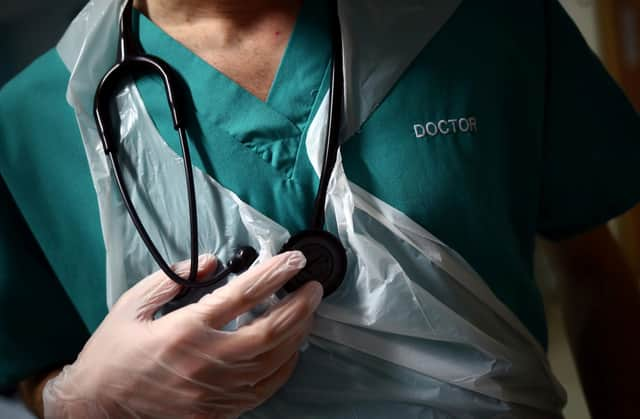 Yesterday, research from the University of Dundee revealed nearly half of all senior hospital doctors in Scotland aged 50 and over intend to retire before normal pension age. Furthermore, only 22 per cent of all the doctors sampled did not intend to transition into retirement by scaling down work commitments. Key factors driving the desire for earlier retirement include pension issues, burnout and work-related stress.
The research highlights an issue we've heard about in other areas of the NHS and have long-suspected in hospitals – NHS Scotland has a retention issue. The number of staff leaving the profession, and the struggle to attract new workers, is one of the key contributors of health service pressure.
Elderly and vulnerable patients often can't be discharged from hospital without an adequate care plan – but with no availability of care home and community care placements due to staffing issues, these patients, who are otherwise fine to leave, end up blocking beds. With no beds available, patients presenting at emergency departments have nowhere to go, and face incredible waits in A&E.
The pressure in A&E has been unbearable for some staff, who have already lived through some of the darkest days in the NHS's history during the coronavirus pandemic. After all this, they are then insulted by derisory, below-inflation pay offers from the Scottish Government. Politicians who once implored the public to salute our NHS heroes, and to take part in the performative weekly doorstep clap, have now turned around and told healthcare workers the coffers are empty – but nurses can't pay their mortgages with the sound of clanging pots and pans.
The retention problem is most apparent in local communities, many of which – perhaps unknowingly – are on the brink of losing their GP surgery. As early as December, the Royal College of General Practitioners was warning that the Scottish Government's failure to retain "depleted and demoralised" GPs has led to doctors implementing "never before seen" emergency measures in surgeries.
And earlier this month, despite a dedicated team of partners, a commitment to training new doctors, and a patient list with in excess of 25,000 people, one of the largest GP surgeries in Scotland felt it had to hand its contract back to the local authority. If a "too big to fail" practice like Inverurie Medical Practice can fall, then your local surgery is likely teetering on the edge as well.
Nursing too is feeling the pinch. The Royal College of Nursing is asking for a pay rise of at least five per cent above inflation, which was recently as high as 11.1 per cent, but has been offered an average of 7.5 per cent by the Scottish Government, meaning nurses, also recovering from the trauma of the coronavirus pandemic, will see a real-terms pay cut as a reward for their efforts.
Retention and recruitment would alleviate many of the issues the NHS is facing, and the failure of the Scottish and UK governments to secure the workforce could be catastrophic for the future of the healthcare service.