NHS Scotland crisis: Half of older doctors plan to retire before pension age
Nearly half of all senior hospital doctors in Scotland aged 50 and over intend to retire before normal pension age, according to a new report.
Research from the University of Dundee also shows less than 30 per cent of this group intend to work beyond retirement age.
The report's authors said: "With Scotland already facing challenges to train, recruit and retain doctors in some specialties, the findings suggest that the NHS will face significant future workforce planning issues."
Graeme Martin, professor of management at the university and lead author of the report, said: "Even allowing for the recent pension taxation reforms possibly removing a major source of grievance, the level of doctors' disillusionment with the system and their employers is sufficiently strong to severely challenge their sense of optimism over a better future for the NHS.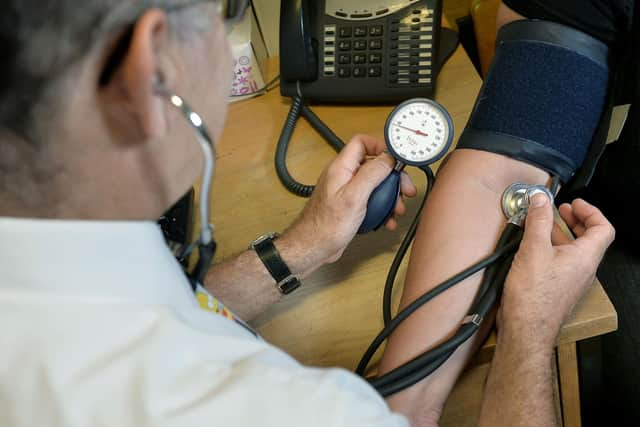 "The NHS needs to address the causes of these issues and provide evidence that an exciting near future is a distinct possibility. In the report we discuss how boards can do so.
"Our research provides solid evidence for the recent pension taxation changes. However, these do not deal with other key grievances, such as a strong sense of disillusionment with their organisational and NHS leaders, declining engagement with work and its sense of moral purpose. There is also evidence of burnout among doctors, particularly in some specialties.
"In combination with our earlier research, this work shows the nature and extent of dissatisfaction among doctors over how they are treated in the NHS.
"If anything, the findings are more worrying because they show how organisational disillusionment has resulted in doctors feeling their work lacks the meaning it once held for them."
Researchers also found there were "no significant regional differences" in how doctors responded, showing the findings were relevant across the whole of Scotland.
Dr Alan Robertson, chair of the British Medical Association's (BMA) Scottish consultants committee, said the research "reveals the scale of the massive challenge we face in Scotland" to retain senior doctors in the NHS.
"We have warned for years that the way doctors are treated towards the end of their careers means many are being so worn down they are simply calling time early," he said.
"This is costing the health service years of possible service from highly skilled professionals who have spent their whole careers gaining hugely valuable experience caring for the people of Scotland.
"This report should put the validity of these warnings and the hugely serious impact they are having beyond doubt.
"For too long, the concerns of senior doctors have either not been listened to or not acted on effectively and we now have a situation where 50 per cent are planning on not working through to their retirement age. That's a damning indictment on how we care for our doctors – and should be a major concern for all those relying on our NHS and its staff.
"At a time when our NHS is desperately struggling and patients are suffering as a result, this simply must now be the turning point when we finally see comprehensive action to ensure we do retain the senior doctors we desperately need."
Comments
 0 comments
Want to join the conversation? Please or to comment on this article.