New York Tartan Week should not be an SNP fiefdom. The UK Government should be doing more to boost Scotland's relations with North America – Ian Murray
Tartan Week in New York is the largest celebration of Scotland anywhere in the world outside Scotland.
The VisitScotland website describes it as "uniting everyone who loves to celebrate everything they value about Scotland. From those with Scottish ancestry, and those taking their studies abroad, to businesses finding a home and those people who simply want to delve deeper into Scotland's unique culture".
Given this, it was a surprise to find the UK Government hadn't participated formally in the event for over a decade. After arriving in New York, I was met with an incredibly warm welcome and a deep appreciation that somebody from the UK Parliament had engaged for the first time in a long time. The arrival of a Scotland Office minister and his team the following day and then a delegation from the Scottish Affairs Select Committee showed the UK Parliament was finally participating in a big way this year.
It is for everyone to promote Scotland abroad which is why there is representation from our world-class universities and colleges, businesses, tourism organisations, and cultural bodies like Edinburgh's Fringe and Tattoo. They see the importance of nurturing and developing the special relationship Scotland has with North America.
I've spent the week traversing from one event to another, promoting what Scotland has to offer and listening to countless stories of how proud the Scottish diaspora is of their roots. It has been eye-opening to see up close the depth and strength of the affection so many Americans hold for Scotland, and the opportunities that presents.
On Thursday, I joined a reception at British Consul General's residence, the same one that held a party for Andy Murray when he won the US Open in 2012. This Mr Murray is considerably less athletic than the previous visitor, but I was blown away by the hospitality. On Friday, hundreds danced to the tune of Scottish folk music at a ceilidh in Battery Park, with the Statue of Liberty in the distance.
New York has as good a claim as any city to being the capital of the world. Yesterday, part of the city was closed to traffic as thousands of American Scots and visiting Scots marched down Sixth Avenue, led by the incredible Gail Porter, who is this year's Grand Marshal. Previous Grand Marshals include Billy Conolly, Brian Cox and Karen Gillan.
All of this is a wonderful celebration of Scottish culture, but I came away thinking what more the UK Government should be doing to promote Scotland's distinct identity. Why on Earth has it taken so long for them to engage with this incredible event?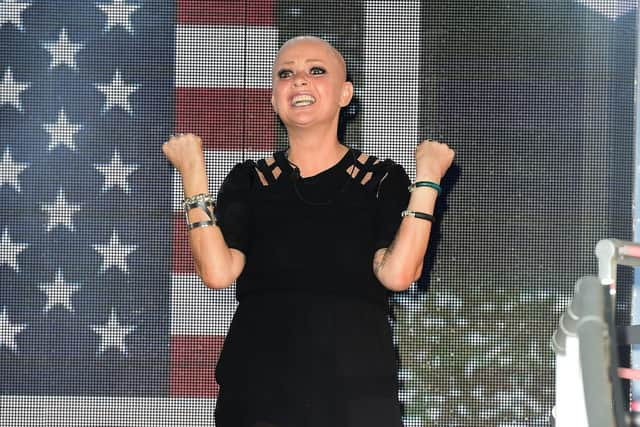 Why has this opportunity been allowed to become seen as the fiefdom of the SNP? We must wrestle back these important events as they are for everyone. And why do the Scottish and UK governments not work together to maximise the potential that this week, officially recognised by the US Congress, could make to the Scottish economy, culture and education?
That must, and with a Labour government will, change. I was proud to represent Edinburgh at this year's Tartan Week, where the Fringe and Tattoo had a strong presence. I look forward to many years ahead of strengthening bonds between Scotland and the United States of America.
Ian Murray is Labour MP for Edinburgh South
Comments
 0 comments
Want to join the conversation? Please or to comment on this article.