Matrimonial property's a hot topic in January - Iona Whyte
December is just 11 days away and families are preparing for festive fun. note-0
A gloomier day is also fast approaching. National Divorce Day lands on the first working Monday of the New Year and often sees a spike in couples instigating divorce proceedings.
Why this date? There are lots of theories. Perhaps people don't want to cause family turmoil during the holidays, maybe they're readying finances for the new tax year or have simply decided 'New Year, fresh start'.
In anticipation of this annual influx of inquiries, I want to shed light on a crucial aspect of family law in Scotland; the legalities around matrimonial property upon separation.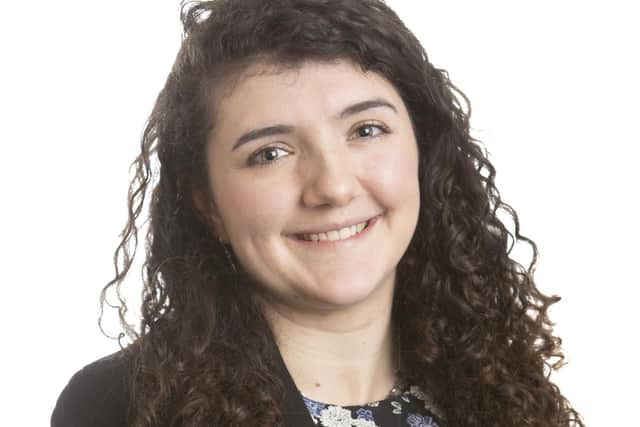 In Scotland, when a married couple decides to part ways, their financial circumstances must be sorted out. One primary consideration is establishing what does and doesn't constitute matrimonial property. This is equally applicable to civil partnership separations.
However some assets obtained before marriage may be deemed matrimonial property. For example, a house purchased for use as a family home (regardless of whether it was bought before marriage), and furniture or household items for this home, would fall into this category. Whether the couple intended to marry when they acquired this property is irrelevant – they still had the intention to cohabit at the time of purchase.
If, however, a property was initially acquired by one party for their personal use but later became a shared family home, it would not be deemed matrimonial property.
The waters become murkier when looking at assets acquired pre-marriage, which were sold during the marriage and the proceeds used to purchase something else. In this instance, the new item will be considered matrimonial property.
The same is true for liabilities incurred during the marriage that remain outstanding as of the separation date. Liabilities, like assets, are to be shared.
In Scotland, there are two notable exceptions to the rule that all property acquired during the marriage is considered matrimonial property. These relate to inherited assets and gifts received during the marriage from third parties.
If gifts were exchanged between spouses, they're matrimonial property. But a gift from a third party (for example, antique earrings from a relative) your spouse has no claim on them.
It gets trickier when the intended recipient is unclear. A wedding gift would be considered joint property, and if it's not clear who the recipient was, the circumstances around the gift would need to be examined.
For that reason, if you receive large gifts, it's advisable to retain evidence such as gift tags or accompanying letters.
Let's also look at gifts that transform over time. If, for example, money or inheritance from a family member is used to make a joint purchase, it can become matrimonial property. In such cases, the receiving party must present their argument for why they should be credited with the gifted funds during the separation process.
Finally, the age-old question - what happens to the engagement ring upon divorce? In Scotland, the answer hinges on the fact that it was a gift given prior to the marriage. So, unless there was a prior agreement to return the ring if the wedding was called off, there is no obligation to return it. If there was such an agreement, return of the ring would likely be required, for example, in the case of a family heirloom.
Iona Whyte is a senior solicitor, Wright, Johnston & Mackenzie LLP
Comments
Want to join the conversation? Please or to comment on this article.