Maths Week Scotland means there's plenty of educational fun to be had during school strikes – Ailsa Brien
Maths is involved in a range of areas from navigation and forensic science to ceilidh dancing and football
This week will see activities taking place across the country in the annual Maths Week Scotland programme. The theme of this year's event, which is coordinated by National Museums Scotland and funded by the Scottish Government, is Maths in Motion.
Maths Week Scotland combines in-person events across the country in a mix of schools programming and public activities in museums, libraries and galleries with a range of online events, resources and workshops. Its aim is to transform Scotland into a maths-positive nation by raising the profile of the subject and building enthusiasm across the country.
This year's theme opens up a wide range of practical and meaningful opportunities to engage with audiences about the role of maths in everything from our everyday lives to exciting moments in science, art and sport. The programme includes what would appear at first glance to be a hugely diverse range of topics, but all unified by the underlying central importance of the subject. They range from the maths of money, ceilidh dancing, forensic science and nautical navigation to maths in football.
With the proliferation of data-analysts and sports scientists tracking every aspect of team and individual performance, maths has taken on an increasing importance in modern football, and we are using that in this year's programme to help inspire young people and highlight the fact that maths is for everyone.
To this end, we've worked with the Scottish Mathematical Council, which has produced a series of films about the subject's applications in the sport – the curve on a free kick, the probability of scoring a penalty, and the calculations involved in getting people through the turnstiles are among a range of diverse applications.
These films are part of a huge array of learning resources and activities available via the Maths Week Scotland website, including games, craft ideas and even tips on how to enjoy maths through baking. These resources are there to help families and communities foster engagement beyond the classroom, and may be of particular interest to parents and carers affected by this week's industrial action.
There are also many activities on offer in person, with events and activities taking place everywhere from Orkney to the Scottish Borders. More than 20 libraries are hosting activities including crafts, Lego and maths-themed Bookbugs. Many museums and galleries are also taking part, offering trails, workshops and events.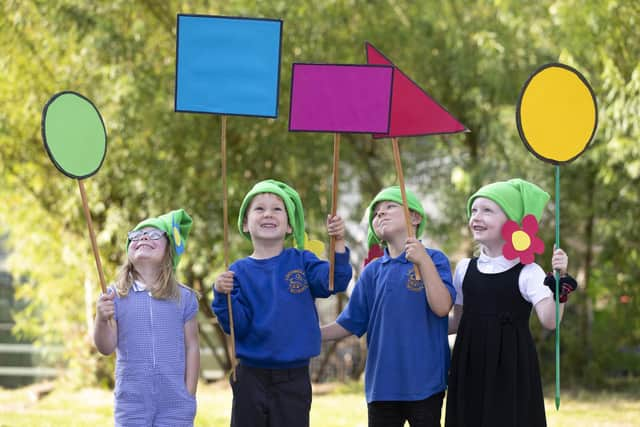 At the National Museum of Scotland, there will be maths-themed Magic Carpet sessions for pre-schoolers, a pop-up exhibition on pendulums and patterns from the Open University, and a maths-themed trail inspired by Dolly the Sheep.
We were, of course, saddened to hear of the recent death of Professor Sir Ian Wilmut, who led the team at the Roslin Institute that created Dolly, but we'd like to think that he would be pleased to know that she continues to inspire engagement with Stem subjects – science, technology, engineering and mathematics – for learners of all ages.
So, whether it's online, in the classroom, in a museum, gallery or library or even on the football pitch, I hope you will feel inspired to get in motion for Maths Week Scotland.
Comments
 0 comments
Want to join the conversation? Please or to comment on this article.