School strikes Scotland: Strikes to go ahead in 24 council areas after weekend talks break down
Strikes will go ahead in schools across 24 council areas as weekend talks failed to achieve a positive outcome
Unison are pressing ahead with three days of strike action starting from Tuesday, with 24 council areas to be impacted by industrial action.
The stance comes despite fellow unions Unite and GMB agreeing on Friday to suspend participation in the strikes to put a new pay deal from council umbrella body Cosla to their members.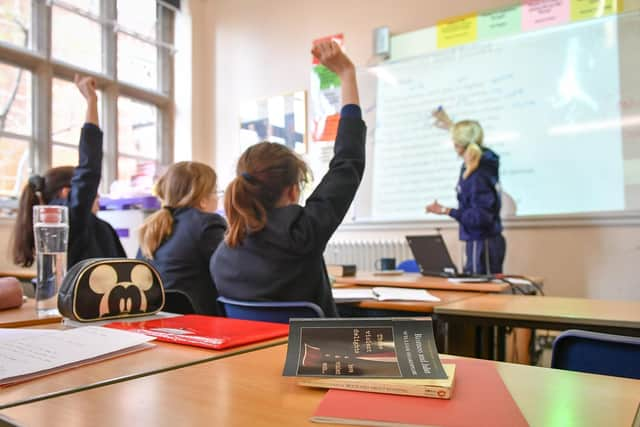 The partial suspension means there will no longer be strikes in Falkirk or North Lanarkshire.
But industrial action in some of the country's largest local authority areas, including Glasgow, Edinburgh and Fife, will go ahead.
The new offer represents a minimum wage increase of £2,006 for those on the Scottish Government's living wage and a minimum increase of £1,929 for workers who are earning above the living wage.
Unison will meet with Cosla officials on Monday to discuss national terms and conditions. But The Scotsman understands that, barring a major update to the pay offer, it is now too late for strikes running from Tuesday to Thursday to be averted.
Mark Ferguson, Unison Scotland's chairman of local government, has confirmed to the BBC that correspondence was exchanged with Cosla over the weekend, but did not lead to a meaningful outcome.
"It is the pay offer in itself, but also there's been decades of under funding in local government and we've got some sympathy for local authorities on that basis," Mr Ferguson said, in justifying the union's position.
"Our members feel very strongly that the under-investment in local government, they're having to pick up the pieces of that and what they don't want is our communities suffering any further.
"Our members don't want to take industrial action – this is an absolute last resort. I'm a parent myself. But if we don't take a stand then the longer-term impact on our children is going to get far worse with the cuts."
Deputy First Minister Shona Robison had previously welcomed the decisions from Unite and GMB, and encouraged negotiations with Unison to continue.
Comments
 0 comments
Want to join the conversation? Please or to comment on this article.