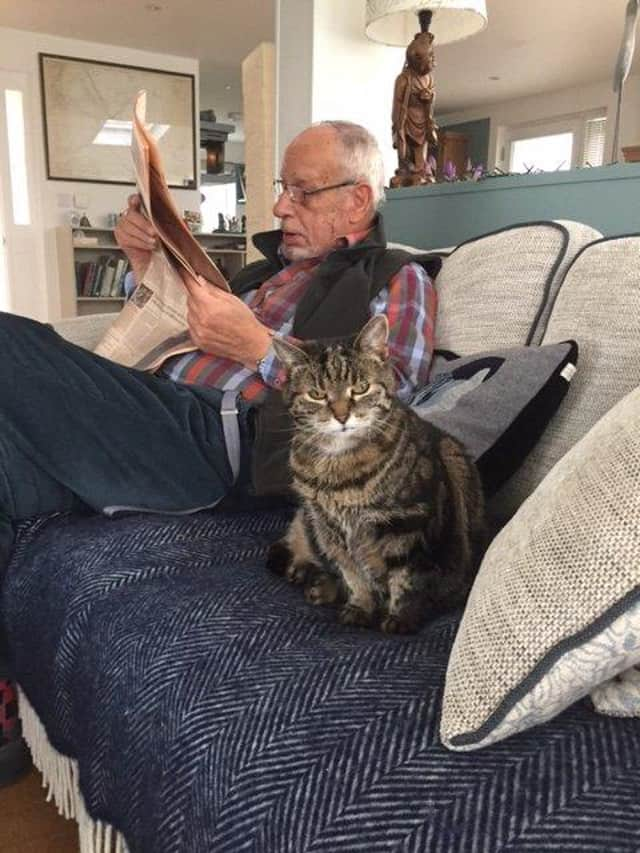 Pet rescue centres have reported a surge in demand for household pets, cats and dogs to the fore. In recent weeks I, too, have been pining for the comfort and cheerful greeting of a dog. And the canines have never had it so good, with an abundance of walks – particularly when the walker can no longer tie them to a post and slink into the shuttered pub for an hour.
There is no do doubt that so many find a dog of great comfort and companionship at this fearful time. And we adore love and cuddles as much as they.
But there is no possibility whatever of my being able to adopt a dog. Poosie Nancie, our feisty feline from Fife, will see to that. The merest appearance of a dog in our yard is enough to spark a ferocious civil war. For this is her exclusive domain. And indoors she has been giving me piercingly inquisitive looks since the lockdown started: 'Why are you spending so much time in MY house?'
From the day of her arrival, she has treated the house as her very own Warm Paws Mansion. Like a guided missile she will seek out the comfiest chair in the room and sprawl on it, resisting any attempt at movement.
And don't imagine you can shut any doors: her default position is to sit halfway in and halfway out far longer than you can bear to wait in the cold draught for a decision to be reached.
Meanwhile, serving up a varied diet is also proving problematic. Barely have you stocked up on a cupboard full of her favourite dinner then she takes against it. Variety is desired.
But as you set off for Pets at Home, dare you risk being stopped by the police and interrogated as to whether your journey for a pack of mackerel loins is really
Perhaps I should add packets of Dreamies to the online order for Her Imperial Majesty assuming this shelf too is not stripped bare and that I can get a delivery slot this side of June. Pets – don't you just love 'em?