Flight cancellation Scotland: I'm grateful my airline got me home after my flight was cancelled, I just wish they'd told me how – Alastair Dalton
Fragmented aviation industry means several companies are involved in getting you from A to B
Flying still gets you there fastest on many trips, but the experience can be a frustratingly fragmented process – none more so than when things go wrong.
It was the only realistic option for us last weekend to get to an important family event in the south of England that avoided spending a significant part of it on trains or in the car.
But as long-suffering air passengers know, travelling faster by plane comes with the downside of a multi-stage, stop-start process to get to your seat, which often involves a lot of walking and queuing. It can also be quite stressful as you try to work out how early to arrive at the airport to complete all those steps without ending up with hours to kill in the departure lounge.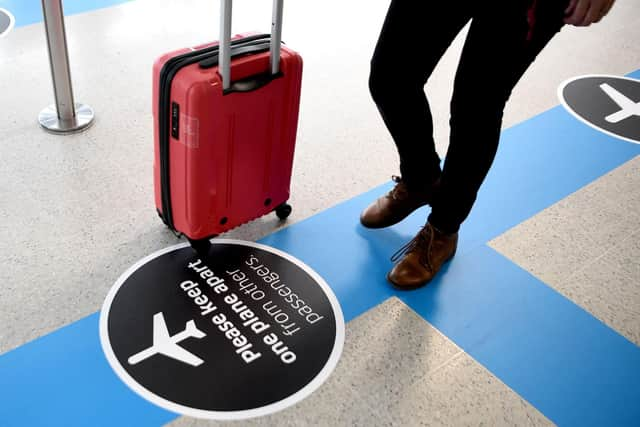 Technological and logistical improvements are making things easier, such as online check in and self-service bag drop, with EasyJet last week announcing a trial door-to-door luggage collection and delivery service – for a price – for passengers flying from Gatwick and/or arriving at Geneva.
Going through security at major UK airports like Edinburgh and Glasgow should also be faster by next summer with the introduction of new equipment that will raise the liquids limit to two litres and remove the need to take electronic equipment out of hand luggage to be scanned. It is already in place at London City, which I've found to be a major advance.
Technology is also in use behind the scenes during disruption. Passengers often now have access to as much and as up-to-date information as many staff at airports thanks to airline websites, apps and updates, so you no longer have to look for the nearest departures screen.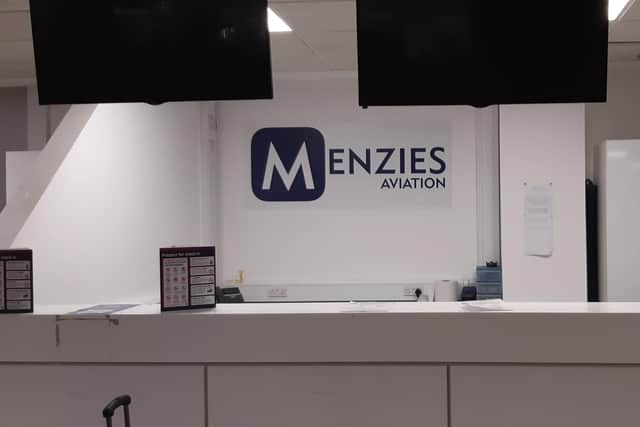 However, our experience when our return flights were cancelled on Sunday night because of bad weather suggests that crucial information is still not being clearly communicated to passengers about the alternative arrangements that have been made to get them home.
We opted to fly back the next morning with our Edinburgh-bound son rather than direct to Glasgow, which would have involved a much later flight, and were told it was likely that a taxi would take us home from there.
But after being informed by the handling agents for our airline, who had re-booked our flights, to contact its (different) handling agents at Edinburgh on arrival, we found no one at the company's desk in the terminal. Calling the number left on the desk just led me to be asked to call another number, only to be told to go to the airline's check-in desks.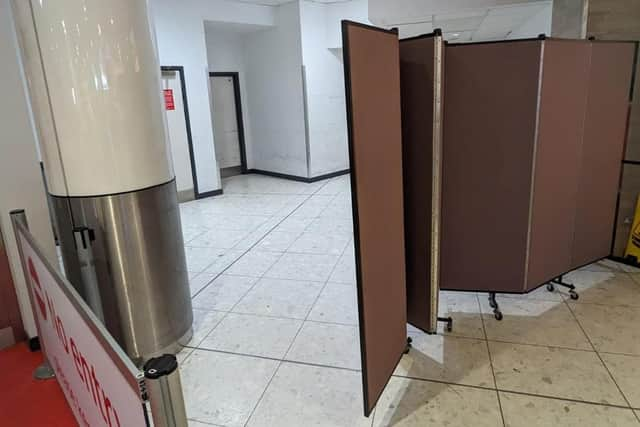 But as I was doing that, someone from another handling agent directed us to an unmarked door behind a partition screen for assistance. There was no response to our knock, but then someone from our airline's agents emerged a few minutes later and told us to go to the taxi rank.
If we'd known that, we'd have saved valuable time, because when we arrived at the rank, our details were on a large screen and the taxi dispatchers were able to get us on our way in seconds.
Why couldn't we have been given clearer instructions in the first place?
Comments
 0 comments
Want to join the conversation? Please or to comment on this article.