Edinburgh International Book Festival needs you! – Scotsman comment
It is unlikely that many of those who complained the pre-pandemic Edinburgh Festival was too disruptive to life in the city centre would have put the International Book Festival top of their list of grievances.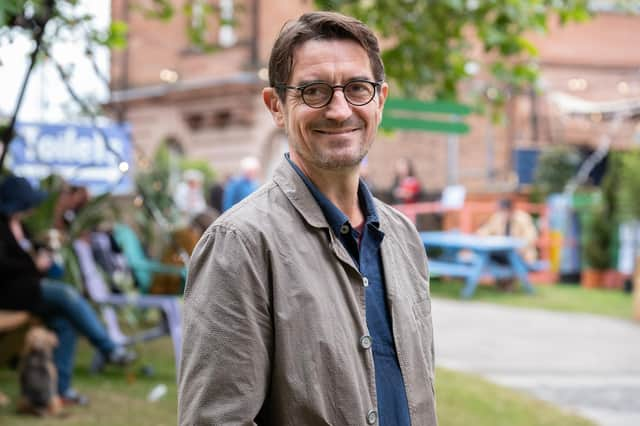 Nick Barley is director of the Edinburgh International Book Festival (Picture: Robin Mair)
For years, it was set up in a specially built tented village in Charlotte Square Gardens, providing a peaceful haven for new ideas, interesting debates and great discussions.
However, amid calls for the various different festivals to be spread more widely across the city, it has now moved to the Edinburgh College of Art and Central Hall at Tollcross.
It may, of course, be a coincidence and it may be more to do with the hiatus caused by Covid, but book festival director Nick Barley has now revealed that its advance sales have been "much slower" than usual.
"We've still got tickets on sale for events that would have sold out within a couple of hours before," he said. "We are expecting them all to go, but… we need to get the message out that we still have capacity."
Barley added that he was sure that the "new site is going to be busy and buzzy" but, if sales do not pick up, its location – including the idea of a return to Charlotte Square – will surely need to be up for discussion. If its visibility is part of the problem, that must be addressed.
However, in the meantime, everyone in Scotland and beyond who has a chance to experience this truly wonderful festival should jump at the chance.
Want to join the conversation? Please or to comment on this article.