Despite Donald Trump's legal troubles, the American nightmare he unleashed is far from over – Henry McLeish
Indictment no. 71543-23 by a Manhattan grand jury sent shock waves throughout the world's democracies.
Donald Trump is the first US president in history to face criminal charges after payments to a porn star, Stormy Daniels, finally landed him in court. And this is unlikely to be the end of his legal difficulties: cases involving Trump are stacking up, with allegations of interfering with the presidential election result in the state of Georgia being the most serious.
Whilst the focus is understandably on Trump, as an aberration, an abomination or, as his former Secretary of State Rex Tillerson allegedly described him, just "a f****** moron", it is important to view Trump's behaviour and charges of criminality through the wider lens of a decaying US democracy.
Trump's role in the storming of the US Capitol, his double impeachment and his retention of classified papers at his Mar-a Lago home shouldn't be overlooked. The former president is an expert in victimhood. But at the heart of America, polarising divisions are being sustained by political and religious extremists, entrenched racism, the breakdown of congressional governance, and widening inequalities.
Truth, trust, and tolerance in politics in the US are breaking down. Issues of dignity, identity and revenge are in the ascendancy. This is largely based on anti-woke ideas, culture wars and conspiracy theories. In many Republican states, political and theocratic fundamentalism has undermined and demonised LGBTQ and women's rights.
As USA Today recently reported, a group of lawmakers in South Carolina, one of two states where women can face criminal charges for getting an abortion illegally, wants to make it a form of homicide, with penalties ranging from 30 years in prison to a death sentence.
The Republican party, which controls the House of Representatives, is also waging a personal battle against President Joe Biden and his son, pushing Congress into seeking revenge for the partisan vendetta they claim the Democratic party is waging against Trump. And many Republican-controlled states are seeking to dismantle the powers of the federal government to boost "states' rights", assisted by a right-leaning Supreme Court.
The agonising challenge for the Republican party is what to do about Trump. His grip on Republican politicians at both state and congressional level remains formidable. His influence on electors is waning, but he still retains remarkable levels of support among what can only be regarded as the new horror of politics in America – the "Make America Great Again" movement, which will be a major force in deciding who is the Republican presidential nominee for the 2024 election.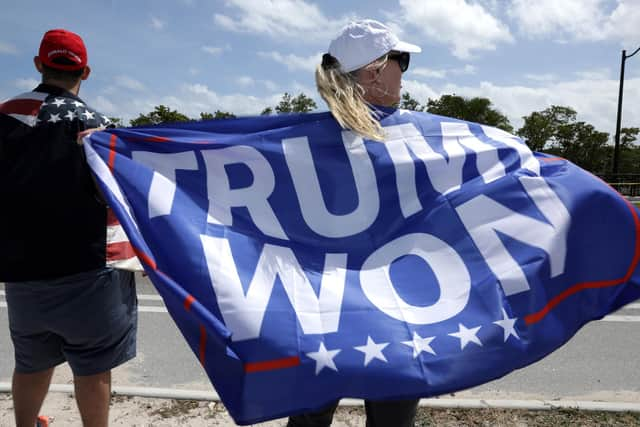 Another headache for the Republican party is that the race for the White House, the longest and most costly electoral campaign in the world, has already begun. Biden has teased and talked about running and, barring any health complications, he will announce his candidature. Trump has already declared he will run.
Florida's Republican governor Ron DeSantis is likely to enter the race, but most opinion polls put Trump well ahead of any other potential rivals. More than 20 Republican candidates are thought to be weighing up their chances, a large field that can only assist Trump in gaining the nomination. Caught between the loathing and loving of Trump and the winning with or without him is the spectre now haunting his party.
For the most bizarre reasons, the sociopathic Trump is ideally suited to exploit the less-than-complete democracy America now offers. Factions, transactions and coalitions of different interests and aspirations are the basis upon which he succeeded in 2016.
The former president is driven by whatever feeds his self-worth. On the right of American politics, he has become the symbol of authoritarianism, but he is also without empathy, remorse, sensitivity, compassion, tolerance, respect, or guilt and is a stranger to the truth: ideal assets for him to remain a cheerleader for every dark and dangerous threat to US democracy.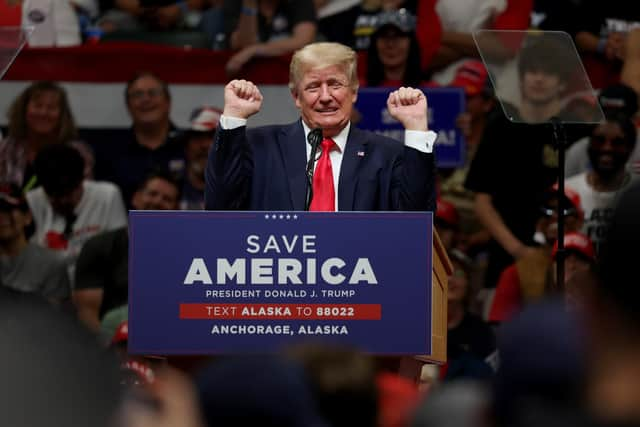 Free speech in the US is being used to delegitimise and discredit political opponents, now characterised as enemies. Trump is beyond our understanding of politics and America is a country being torn apart as populism, nationalism, racism, and authoritarianism are distorted and concealed by ideas of faith, flag, freedom, family and fear!
Writing for the US journal Axios, Mike Allen described how Trump has been building a firewall on Capitol Hill in an attempt to protect himself. Endorsed by more than one-third of the GOP members on the important House Judiciary and Oversight committees, Trump is pushing for investigations of Biden and Manhattan's District Attorney Alvin Bragg, who persuaded the grand jury to indict him. Key members of both committees and other Trump loyalists have become known collectively as the "weaponisation subcommittee". Allen wrote: "This will help cement Trump's formidable lead for the GOP nomination as he heads into a legal blind alley – and will help Trump dig dirt on his political and legal foes."
Despite facing criminal charges and investigations, Trump has managed to keep a tight grip on the GOP base. It is widely reported that he raised over $5 million in the first 24 hours after news of his indictment became public.
Tom Nichols captured the American nightmare in an article for the Atlantic magazine: "This historic event [Trump's indictment] is a tragedy for the American Republic not because of what it has revealed about Trump, but because of what it is revealing about us as voters and citizens. This underscores the ghastly reality that no matter how much we learn about this crass sociopath, millions of people voted for him twice and are still hoping that he will return to power in the White House."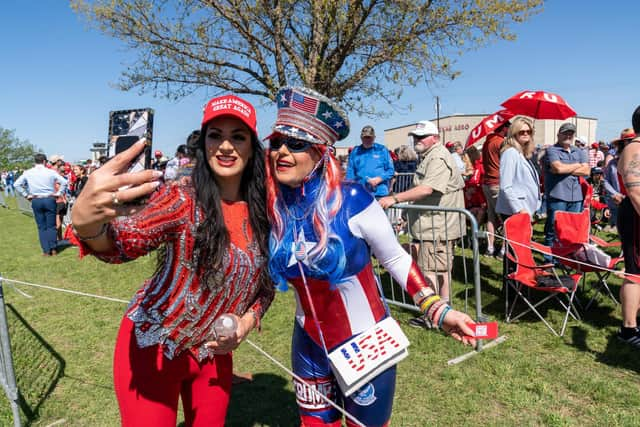 A defendant in a criminal case is campaigning to become the 47th President of the United States. Complacent democracies beware as concern grows about the stranger-than-fiction politics of America.
Henry McLeish is a former First Minister of Scotland
Comments
 0 comments
Want to join the conversation? Please or to comment on this article.