David Cameron's appointment as an unelected Foreign Secretary shows why House of Lords must be abolished – Willie Sullivan
The House of Lords should be replaced by a smaller, elected chamber fit for a modern democracy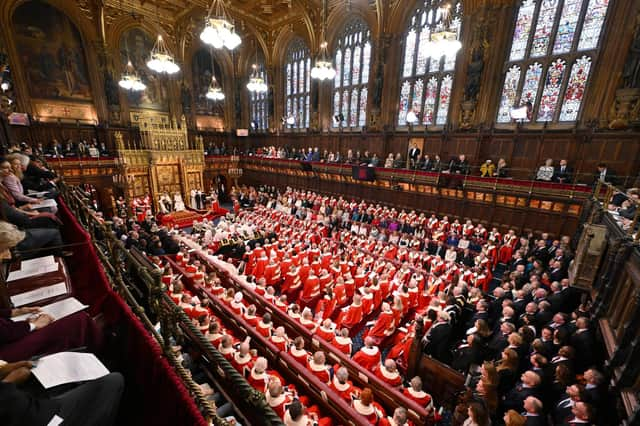 In some ways, this is not a completely unconventional move. Most government departments have a Lords minister to ensure representation in parliament's upper house. However, this is usually a junior minister, not a Cabinet one. This convention can lead to odd situations. For instance, the minister in charge of government policy on artificial intelligence is a hereditary peer, Viscount Camrose.
Yet, peers are parachuted into Cabinet jobs far less frequently. In 2019, Baroness Nicky Morgan served as Culture Secretary after deciding not to stand in her seat in the election earlier that year. The nearest modern parallel to Cameron's return is Gordon Brown putting Peter Mandelson in the Lords in 2008 so he could be Business Secretary. It is even rarer for peers to hold a great office of state. The last was Lord Carrington who was Margaret Thatcher's Foreign Secretary from 1979 to 1982.
Alec Douglas-Home renounced his hereditary peerage and stood for parliament in 1963 to become Prime Minister after Harold Macmillan resigned on health grounds, but then only served for 363 days. Douglas-Home later became Foreign Secretary under Ted Heath between 1970-74, although while still serving as an MP.
It is not uncommon for former Prime Ministers to be elevated to the Lords. Around half have been ennobled since 1902, with the last being Baroness Margaret Thatcher. The reason that the news of Cameron's elevation has caused such a stir is that it is unprecedented in modern times for a former PM to be dropped into the Lords to immediately take up one of the great offices of state.
The move throws up awkward constitutional questions. For example, at a time when there is war on the continent of Europe and in the Middle East, MPs will not be able to question a Foreign Secretary sitting in the Lords. Instead, a junior minister will likely have to represent Cameron in the Commons.
Aside from the political drama, the main consequence is that Cameron's appointment will thrust the usually little-understood workings of parliament into the public eye. Many people will be rightly wondering how Rishi Sunak can just put someone who is not an MP into one of the most important jobs in government without any democratic process. It highlights the extraordinary powers of patronage our Prime Minsters wield, being able to put anyone they please into the Lords, handing them a job-for-life shaping our laws that pays £342 a day. To many, this will seem an utterly out-dated system and one not fit for a modern democratic country.
It underscores the need to urgently reform the Lords, which due to prime-ministerial patronage is now hugely oversized with around 800 members, making it the world's second-largest legislative assembly after China's National People's Congress. It is time that the current unelected Lords was abolished and replaced with a smaller elected chamber. One where the people of this country, not politicians, decide who sits in parliament.
Willie Sullivan is senior director Scotland for the Electoral Reform Society
Comments
 0 comments
Want to join the conversation? Please or to comment on this article.