Build business resilience for the months and years ahead – Murray McCall
Murray McCall is optimistic about driving transformational change which serves the best interests of clients and staff alike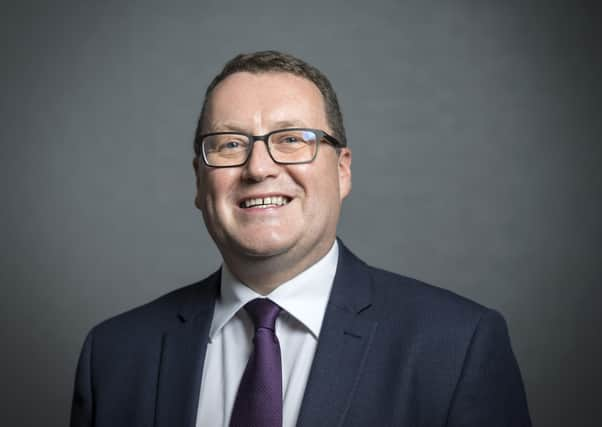 Scotland's commercial, public and social enterprise sectors continue to battle the greatest financial and societal crisis for generations.
Businesses and other organisations must combine looking after the welfare of their employees with a range of other issues – including maintaining high customer care standards, enforcing strict financial management, handling unexpected disputes and juggling a range of new operational priorities.
Government financial support for business during Covid-19 has been a hot topic since the pandemic struck and navigating the sheer range of announcements by the UK and Scottish Governments as well as keeping up with changes in the Job Retention Scheme for furlough leave support are just two areas where our expert lawyers have been assisting clients.
Across our professional networks and the sectors of industry that make up our nation's economy, we only have to turn on the television or check a news app to find organisations, communities and individuals experiencing the true economic pain of the pandemic.
Apart from day-to-day firefighting, we quickly realised the national and global landscape will remain volatile for some time while we all come to terms with the post-Covid economic shock.
Who would ever have guessed that we would enter the second half of 2020 with just as many uncertainties as we had at the height of last year's Brexit crisis?
A significant adjustment is needed in the way we chart our course through a period of such uncertainty and that involves building business resilience in the months and years ahead.
We have focused on the importance of being ready to help. We launched a dedicated Business Resilience Unit in the wake of the pandemic, supported by an online Business Hub, to help clients manoeuvre their way through the fast-changing landscape.
We also produced a Business Resilience Checklist to provide practical help for business leaders working through business critical issues.
Our support embraces people, operations, communication, technology and data, cash flow, contracts, insurance, premises and regulatory matters and will be adapted as we move through the various phases of the Government's roadmap.
We know that at its heart, Covid-19 impacts people and their families. With a full service approach to law, we have certainly seen a surge in demand for the firm's private client services and we are working hard to help clients with wills, powers of attorney and family law matters.
The housing market, both in terms of private rental and sales, has been curtailed in recent months but we are now seeing the results of the pent-up demand and our residential property team is preparing for a major spike in activity levels when the market starts to move again.
On a positive note and despite the expected economic pessimism arising from the pandemic, we are also seeing the birth of new enterprise initiatives such as the Halo Innovation and Enterprise Centre being launched in 2021 in Kilmarnock by Marie Macklin.
The aim is to establish HALO Kilmarnock at the heart of an International Enterprise community helping to build and grow start-up, SME and scale-up businesses with over 100 desks on the Enterprise Floor for start-up companies and other innovative businesses from the energy, digital health, space and cyber sectors.
The site will also be the first town centre zero-carbon energy project in Scotland and will pioneer green energy projects including driverless cars, electric buses, and e-bikes.
We have experienced a seismic change in the work dynamic as a result of the pandemic. While some organisations are desperate to return to the previous status quo, or as close to it as possible, others have seen increased productivity and reduced costs via digitisation and effective remote working.
Being resilient and being able to adapt will be key. Within our own staff group, we can already see widespread appetite for a hybrid of remote and in-office working, the possibility of more four-day weeks and significant changes in client service delivery mechanisms.
The common theme is that everyone hopes for as safe and secure a recovery phase as possible.
We are optimistic not only about transitioning to the 'new normal', but in driving transformational change which serves the best interests of clients and staff alike.
Murray McCall is Managing Partner, Anderson Strathern
Comments
 0 comments
Want to join the conversation? Please or to comment on this article.