Be prepared to mitigate against the rising cost of visas - Stuart McWilliams
They say the only certain things in life are death and taxes, but most immigration lawyers will tell you that rising visa costs can be added to that list. With that in mind, the recent announcement that visa fees will significantly increase during the autumn means businesses and individuals need to consider how to mitigate against the rising costs, so they can continue to attract the best and brightest talent to the UK to help fuel growth.
There has been no announcement of when these increases will take effect, but we know:
Fees for work and visit visas will rise by 15 per cent;
Fees for other visa types will be increased by at least 20 per cent;
The Immigration Health Surcharge will increase from £624 a year for adults and £470 for children to £1,035 and £776 respectively.
To put these numbers into context, at present someone coming to the UK on a Skilled Worker visa and bringing their partner and one child with them would currently pay £7,029 for a three-year visa, but with the proposed increases, they face a bill for £10,695 for the same visa. In an increasingly competitive job market, some employers are funding these fees on behalf of prospective employees, and this is in addition to their own sponsorship costs of more than £3,000.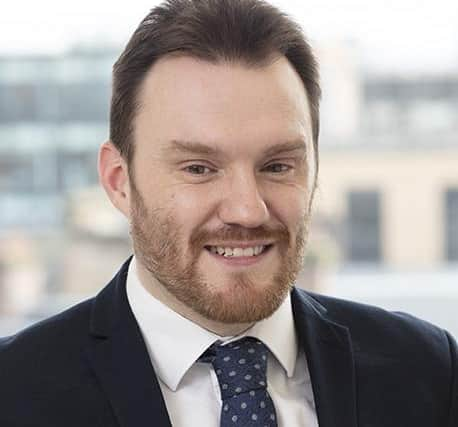 Despite the often-expressed view that businesses hire from abroad to drive down costs, my experience is that clients view visa sponsorship as an expensive but necessary process. A survey earlier this year found 4 in 5 businesses struggling to fill vacancies and as a result more businesses now face looking overseas and increased costs.
The Government remains committed to cutting net migration, but the immigration system also aims to attract the best and brightest talent to the UK to help fuel economic growth.
Businesses and individuals need to take time to consider how to mitigate against the rising cost of visas, and there are steps that can be taken such as the timing of applications, getting it right first time and looking at clawback agreements to recover visa costs from workers who leave. Many individuals will try to reduce the cost of the process by submitting their own applications but in a highly complex system this runs the risk of increased refusals, followed by more administrative reviews and appeals (incurring further public costs).
In my opinion, it might also be time for a wider reconsideration of the benefits of immigration and whether large-scale fee increases help or hinder in the battle for talent. The cost of moving skilled workers can be a factor for businesses looking to relocate, and a discussion about the cost of immigration to the UK could help with the goal of talent attraction.
The UK has already operated flexibly in relation to some visa costs, for example workers in the health and social care sector do not pay the Immigration Health Surcharge. It would therefore be reasonable to ask if highly skilled workers, with high salaries, should continue to pay these costs when their visas are dependent on their jobs and paying UK taxes.
It is important that this discussion does not devalue the benefit of workers in lower-paid jobs, or other visa categories, who are equally essential to the labour market. In the battle for talent, the immigration system needs to be attractive in order to fill skills gaps.
Stuart McWilliams is Partner and Head of Immigration, Morton Fraser
Comments
Want to join the conversation? Please or to comment on this article.