Adam Smith's The Theory of Moral Sentiments has lesson for modern Scotland about importance of empathy – Karyn McCluskey
Much of my time is spent explaining to people – experts, the uninformed, agnostics, and the sceptical – about prevention and community justice. Each requires something different.
The experts, social workers, the third sector and others, want new information, ideas and evidence about whether what they are delivering is working in the way we expect: preventing offending and supporting people to well-being.
The uninformed have often never had any experience of the justice system or only surface-level understanding, usually from mass media. It's interesting to speak to them, they experience cognitive dissonance when taking in new information which challenges their existing assumptions. Our new public awareness activity, #LifeChangingSentence, tries to fill gaps in their knowledge.
The agnostics generally have never thought about the problem or the people who are going through the system. For them, information on the costs of the system, the econometrics of crime, can engage them more than trying to create some moral engagement with a section of society they have never considered.
The sceptics already have a formed view. But, over time, I have found the ability to 'disagree well' as the mediator John Sturrock KC teaches. Even where people disagree about reducing prison populations, diversion or how to treat those in addiction, we can often find points of agreement, and I rather like that. It's the start of a better conversation.
Adam Smith, in The Theory of Moral Sentiments, talked about "sympathy". "How selfish soever man may be supposed, there are evidently some principles in his nature, which interest him in the fortune of others, and render their happiness necessary to him, though he derives nothing from it, except the pleasure of seeing it." The word sympathy is perhaps better read as empathy, and I see people from all different walks of life in Scotland give time, effort and money in trying to improve the lives of others and their well-being. I'm always in awe of them. It's what makes Scotland such an extraordinary country at times.
Sometimes I get the chance to go out and speak to schools and universities about research, change, hope and new ideas as well as life stories, the determinants of health, crime and risk factors. Almost without fail, someone will approach at the end and tell me something of themselves. Occasionally, it's something terrible that has happened to them and I connect them to police or other services.
Last week, a young person (that's anyone under 40 now) came up to me and told me about their background, a narrative of hardship and constant change, the sort of background I would refer to as trauma. Yet here they were – full of hope, bright, looking forward to a different life and keen to make a difference to others. That they felt able to speak to me was a privilege and, in truth, I wished our interaction had been longer. It reminded me that no one's life is predetermined, that so many young people survive and thrive despite the worst of circumstances, and make a difference to the world going forward.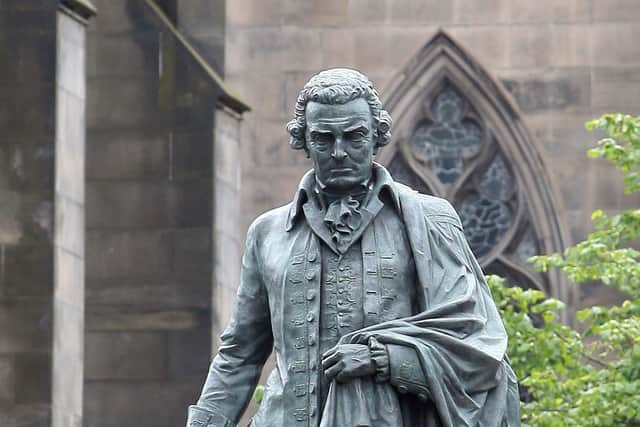 After you've read this, make a little time to listen; focus on people – not policy or legislation. What we learn from others' life experiences can change us all.
Karyn McCluskey is chief executive of Community Justice Scotland
Comments
 0 comments
Want to join the conversation? Please or to comment on this article.