Military 'increasingly unlikely' to assist with Highland ferry service
It is looking "increasingly unlikely" that the military will need to provide a vessel to replace a key Highlands ferry route, the local authority has said.
The Corran Ferry route is currently only carrying foot passengers to the Ardnamurchan peninsula after a relief vessel broke down.
This means those wanting to take a vehicle across face a 42-mile round trip rather than the five-minute ferry crossing of Loch Linnhe.
Since April, a team from the Ministry of Defence was called in to assess if the military could provide a replacement service until Highland Council's service is restored.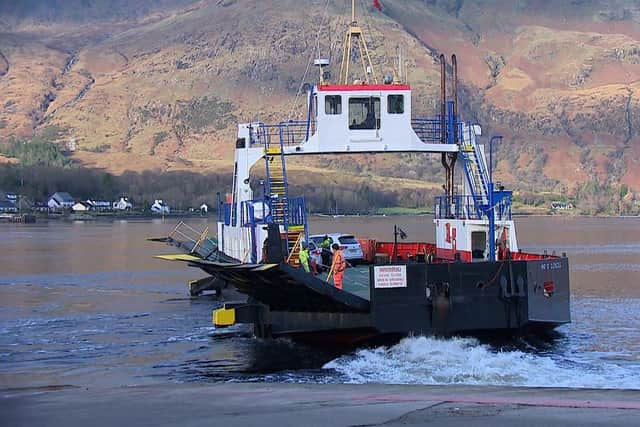 This could have been provided via landing craft operated by the UK military.
However, Highland Council has now said one of its own vessels will be returning in early June and the military help would probably not be needed.
A spokesman said: "Discussions with the Ministry of Defence around options for the Corran Ferry service have been extremely positive, however, it is looking increasingly unlikely that we will pursue this option. We are still anticipating the return of one of our vessels in early June."
SNP MP Ian Blackford – who represents Ross, Skye and Lochaber – said the tidal waters in Loch Linnhe made finding a suitable replacement difficult.
He told the BBC: "It ran into the same problems with potential local providers, and that is the tides at the Corran Narrows are such that we couldn't be in a position to offer a service we would want to.
"So we are really having to wait for the vessels coming back and hopefully that is something that can happen sooner rather than later."