Loss, sacrifice, and accountability - Scotland's Covid inquiry holds first day of evidence sessions
Landmark stage in inquiry into nation's response to pandemic
It was a day which came too late for some, but which many others had been waiting for. It heard of the countless sacrifices made, the risks taken, and the suffering borne. But loudest and clearest of all were the demands for answers and accountability.
Some 188 weeks after the first mention of Covid-19 in a death registration certificate in Scotland, the nation's public inquiry into the pandemic convened for its first day of evidence sessions on Monday, a landmark stage in a process that is set to continue well into 2025, if not beyond.
The first step on that long journey was, in essence, a partial summary of what lies ahead, with the legal representatives of several core participants reading out statements as the inquiry begins its first phase of work in scrutinising the innumerable health and social care impacts of the pandemic.
As such, the format and the scope of topics touched on over the course of the opening day did not allow for direct testimonies from those who have lost loved ones, or endured intolerable distress. But the solemn occasion still carried an emotional weight.
Over the course of five hours, it imparted glimpses and snippets of torrid personal experiences. It heard the stories of some families of people with profound and multiple learning disabilities left so scared and desperate during the pandemic that they contemplated suicide pacts. It heard the story of a young boy with learning difficulties whose anxiety worsened significantly as the pandemic wore on. He first withdrew from his family and then, at the age of 10, tried to take his own life. It was the first of five suicide attempts.
It heard the story of the care home resident with advancing dementia who had to be physically restrained when she innocently walked towards her daughter in search of an embrace. It heard the story of the parents of a boy with profound disabilities who sought advice on what would happen if they became ill themselves, only to be told that he would be placed in a care home. It heard the story of the asylum seeker who was told she could not even talk to other people, an order that left her feeling "like an animal."
Every fragment of these stories was different, but they were bound by a common thread. These were narratives defined by pain and suffering, frustration and indignation, vulnerability and endurance. Above all, they were stories told not just in hope, but an expectation that they would be heeded by those in power so as to bring about a lasting difference.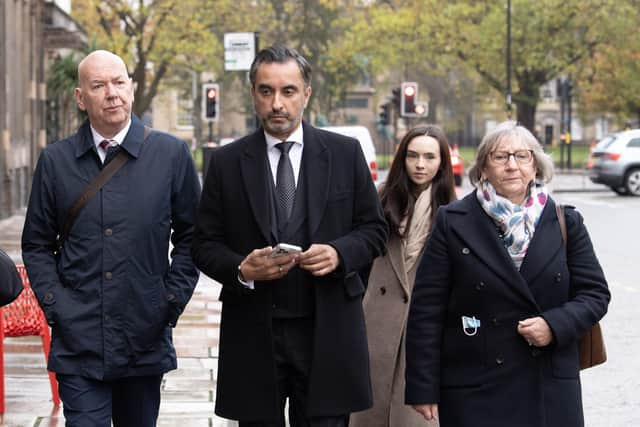 The hearing began at 10am with its chair, Lord Brailsford, reiterating his condolences to those who lost loved ones during the pandemic, as well as those who continue to be impacted by it. "For the families of the bereaved and those still living with Covid-related conditions, the pandemic's legacy will never end," he said.
The proceedings, held at a hearing room of the Scottish Land Court in Edinburgh's George House, heard first of all from Stuart Gale KC, co-lead counsel to the inquiry. He described the day as a "significant milestone," and spoke broadly of the recurring themes that lay ahead, such as the social isolation felt by so many people, as well as feelings of anger, helplessness, and inadequacy.
Indeed, the heavy emotional toll of the pandemic was an issue referred to repeatedly, not least by Geoffrey Mitchell KC, appearing on behalf of Scottish ministers. Elsewhere, the word 'abandoned' featured several times, and other feelings, not always named directly, were also evident. There was a sense of injustice and inequality, especially from those representing the social care sector, who spoke of the paucity of resources made available.
Time and again, the core participants pressed home the need for the inquiry to address a litany of failures and oversights. Andrew Webster KC, representing the Scottish Healthcare Workers' Coalition, gave an eloquent address which condemned the lack of personal protective equipment, and urged Lord Brailsford and his team to "repay a nation's indebtedness to these individuals by investigating and reporting with similar courage and volition as that shown by them as they faced the virus."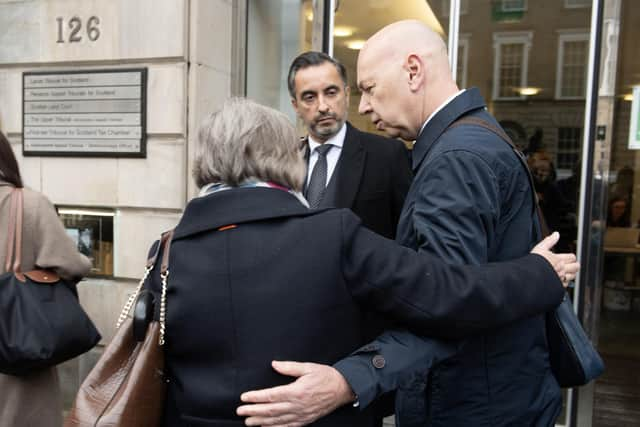 Advocate David Blair, appearing for the Royal College of Nursing, spoke of the perils faced by his clients as exhausted and underfunded staff put their own physical and mental health at risk. Many nurses, he said, continued to suffer trauma as a result of their time working during the pandemic, given the "impossibility" of providing safe care.
But the hearing was not only told of the impact on healthcare staff. The ruinous consequences of the pandemic on those who were receiving care was also touched upon. Amber Galbraith KC, speaking on behalf of Care Home Relatives Scotland (CHRS), provided one of the day's most forceful moments when she recounted care home residents' experience of only being able to see relatives through a window. "Perhaps they would be paraded out behind glass like an exhibit at a reptile museum or a prisoner," she said.
As the inquiry picks up pace, such decisions will no doubt come under fierce scrutiny, and answers to long-held questions will slowly emerge. It felt significant that during his brief address, Mr Mitchell said the Scottish Government was "too well aware" of the loss across the health and social care sector, and throughout the country as a whole.
"This pain, suffering, sacrifice and endurance, is recognised, understood and acknowledged by the Scottish Government," he added. "Yet recognition, understanding and acknowledgement are plainly not sufficient. The Scottish Government understands that legitimate questions arise as to whether the suffering needed to have been so great."
Such comments will resonate far and wide, but the journey to establish what needs to be done to learn from Scotland's response to the pandemic has some considerable way to go.
Comments
 0 comments
Want to join the conversation? Please or to comment on this article.