Scottish Covid-19 inquiry: What can we expect from the inquiry?
The Covid crisis had a huge impact across everyday life, as decisions were made by government that curtailed almost every form of activity. Scotland's Covid Inquiry, which has now resumed, will give us new detail on what happened – and why.
The Scottish Covid Inquiry resumes today, and it is hoped it will provide some insight into the chaos and confusion surrounding decision making during the coronavirus pandemic, and perhaps hint at some of the revelations we can expect from both the UK and Scottish Covid-19 inquiries in the coming months.
Take, as an example, the revelation during the UK Covid Inquiry that the UK government decided to advise that children wear masks in schools after agreeing it was "not worth an argument" with First Minister Nicola Sturgeon over the issue – despite its own scientific advisers saying there was "no strong argument" in favour of the policy.
The Whatsapp leaks showed the discussion took place at lightning speed, informally, and with very little time for reflection. The Covid-19 inquiries are likely to find that life-changing decisions such as these took place in fast-moving, unstructured discussions with enormous room for error.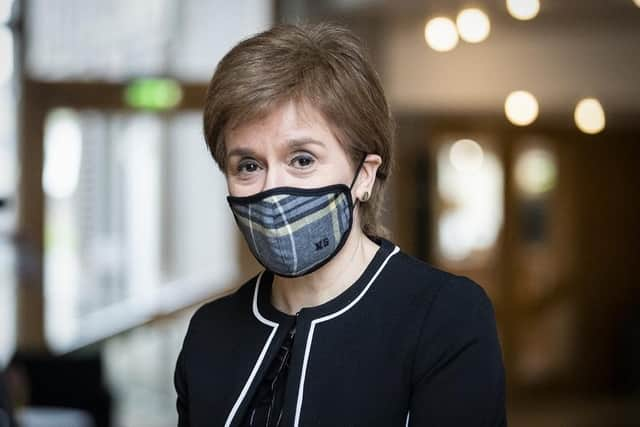 The leaked messages have gave us a snapshot of the decision making at number ten during the pandemic, but are just a taste of what the upcoming Covid-19 inquiries may reveal about the nature of government, the imposition of laws that govern us and the decision making processes our elected representatives use.
So what can we expect the inquiries to report back on?
Care homes
The worst horrors of the pandemic were seen in the nation's care homes, where thousands of vulnerable Scots died, and surviving staff and residents have been left traumatised.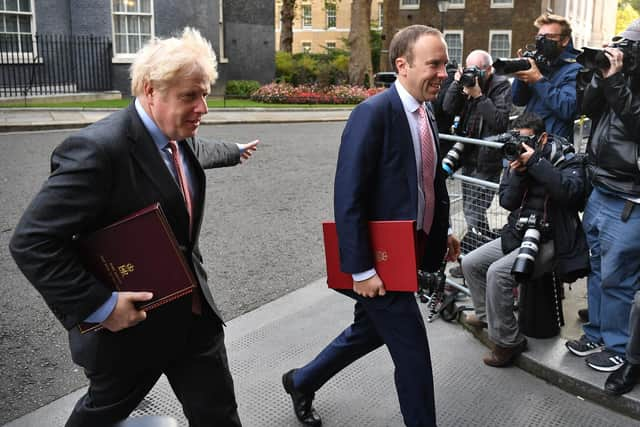 During the panic of the first wave of Covid-19, patients were discharged from Scottish hospitals into care homes despite having coronavirus infections. The role of these discharges in the subsequent deaths of so many care home residents, and who is responsible, will form part of the Scottish Covid-19 Inquiry.
Nicola Sturgeon's leadership legacy during the pandemic will likely hinge on the findings of the inquiry, and whether her decisions helped or hindered the nation.
The First Minister has already admitted the way residents were discharged from hospital without a Covid test was a "mistake", adding that "the number of people who died were too many and we got some things wrong and I feel the responsibility of that every single day".
Ms Sturgeon has insisted, however, that decisions were made "with the benefit of knowledge we have now but did not have then".
Much of the respective inquiries' findings will rest on what information was available to decision makers, and at what time, when policies were announced.
Education
A generation of children and young people missed out on crucial, formative years at school due to lockdowns, and remote learning and general disruption to teaching could have caused setbacks for many pupils.
On August 21, the World Health Organization recommended that children aged 12 years old and over should wear masks in areas they could not maintain social distancing.
On August 25, Ms Sturgeon followed the WHO advice and announced the compulsory wearing of face masks in corridors and communal areas in secondary schools.
The UK Government soon followed suit, but as discussed above, the decision was apparently taken just to avoid an argument with Sturgeon. According to the leaked trove of Matt Hancock's Whatsapp messages, England's Chief Medical Officer Chris Whitty wrote there was "no strong reason against" wearing masks in schools but also "no very strong reasons for".
There are many parents, and current and former school children who feel education was impacted too heavily by lockdowns. Whether the decisions around schools are deemed correct may form an important aspect of the respective Covid-19 inquiries.
Civil liberties
During the pandemic, listening to expert medical opinion and subsequently curtailing the freedom of Scots – in the case of lockdowns, social distancing and mask wearing – likely saved lives. The Scottish Covid Inquiry will examine this claim much more thoroughly.
The Scottish Government had to weigh up the consequences of temporarily restricting civil liberties with the need to prevent the NHS being completely overwhelmed and rendered ineffectual by a surge of hospitalisations and deaths caused by Covid-19.
Both the UK and Scottish Government had to walk a tightrope between upholding civil liberties and preventing harm, but heavy-handed police enforcement - not to mention rule breaking in Westminster – will need to be justified by decision makers.
The key phrase will be "balance" – could more people have been saved, and what would the cost have been? Could more civil liberties have been protected, along with the economy and state functions, without causing further deaths?
PPE
At the beginning of the pandemic, Personal Protective Equipment (PPE) was in short supply.
According to Audit Scotland, less than a day's worth of supplies was held at points in April 2020, when hospitals were overwhelmed with cases.
The watchdog said the Scottish Government could have been better prepared and did not follow all the recommendations on PPE from previous training exercises.
The acquisition of PPE by the UK Government, which has been dogged by accusations of cronyism and wastage of millions of pounds of taxpayer money, will likely feature in the UK Covid Inquiry – but findings will likely focus on how successful the government was at acquiring PPE, rather than the alleged misuse of government funds.
Deaths
As of February 26 2023, there have been a total of 16,881 deaths in Scotland where Covid-19 was mentioned on the death certificate. In England, there have been 185,707 deaths up till February 3.
Prevention will be the key word here – can those figures have been lower? Would the cost of preventing further deaths have outweighed the benefit? What price did each government place on saving each life?
Preparedness
An often overlooked part of pandemic retrospection is how well prepared each government was for the eventuality of a global pandemic.
Governments have structures and specialist bodies concerned with risk management and civil emergency planning - and a global pandemic will have certainly been discussed, given their prevalence throughout history.
Whether emergency plans were in place, and whether they were enacted quickly enough, will likely form part of the findings of each inquiry.
Communications and messaging
In Scotland, Ms Sturgeon has repeatedly said she wanted to be as transparent as possible during the pandemic.
However, the Scottish Government's televised daily Covid briefings came under fire from critics who claimed they gave the First Minister an opportunity to promote herself and the SNP ahead of the Holyrood election.
Down south, the inquiry will no doubt focus on how UK policy appeared to be decided via whatsapp, and the impact this could have had on effective decision and policy making.
Border control
When the borders were shut and why will be a key question for the UK Covid Inquiry, particularly as other island nations like New Zealand had very successful, but strict, quarantine policies regarding border security.
Ms Sturgeon's decision to close the border with England, too, will be scrutinised.
Scotland, however, was the first of the four UK nations to implement hotel quarantine for travellers coming directly to Scotland from overseas.
What will not be covered?
Under the terms of the Inquiries Act 2005, an inquiry started by one government within the UK cannot investigate decisions made by another government without its permission.
As a result, Westminster-led initiatives such as the furlough scheme and the Eat Out to Help Out scheme, which offered incentives for customers to dine in restaurants last summer and had been said to have driven a rise in cases in some areas, won't be investigated by the Scottish Covid Inquiry.
Comments
 0 comments
Want to join the conversation? Please or to comment on this article.