Ken Bruce to present final BBC Radio 2 show after more than three decades
Veteran broadcaster Ken Bruce is due to present his final show on BBC Radio 2 after more than three decades.
The Scottish presenter's final mid-morning programme will air from 9.30am to midday on Friday.
Bruce, 72, first joined the corporation in 1977 in his 30s as a BBC Radio Scotland presenter, going on to present several different programmes.
His first regular slot on Radio 2 was the Saturday Late Show in 1984, and the following year he fronted the Radio 2 Breakfast Show, taking over from Sir Terry Wogan.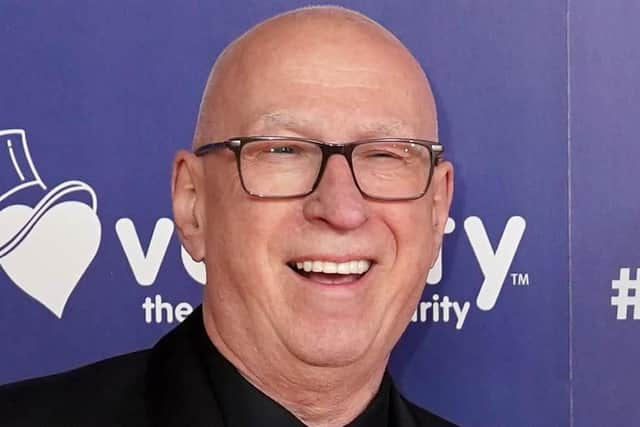 Bruce later moved to mid-mornings in 1986 and after a brief stint on late nights and early mornings, returned to mid-mornings in January 1992.
Prior to his departure, Bruce said that he would "always be proud" of his association with the BBC and Radio 2, but that he wanted to continue his career "in a slightly different way in the next few years".
But he revealed that he was "surprised and a little disappointed" to learn that his final show had been brought forward to Friday by the BBC.
"I had intended fulfilling my contract until the end of March but the BBC has decided it wants me to leave earlier. Let's enjoy the week ahead!" he tweeted.
On Friday, he told Radio 4's Today programme: "It's entirely within the BBC's right to ask me to step away a little early.
"But for the sake of 17 days, which was all that was remaining (on my contract), it seems a shame."
Bruce also told Radio 4: "Gardening leave is a known concept in broadcasting, and in many other areas.
"But you just adapt your timetable, and instead of three weeks, it's one week, and that's fine."
"My belief is that, when I'm given a contract, I work to it and complete it.
"Over the last 46 years, I haven't had very much time off, I've attempted to turn up whenever I'm required to turn up.
"So my natural feeling as a broadcaster is if I've got 17 days to do, I want to do them."
He had also told the Daily Mail newspaper that he "wasn't given any real reason that I understood" by the BBC for the decision to move his final programme.
In response to his comments, a Radio 2 spokesperson said: "Ken decided to leave Radio 2 and it's always been known he's leaving in March.
"Returning to Wogan House for a week after a month of broadcasting the Piano Room sessions at Maida Vale provided a natural break.
"We wish Ken all the best for the future."
Gary Davies, host of the station's Sounds Of The 80s, will present the mid-morning show from March 6 until Kay takes over the helm, the BBC said.