But this scenario is happening more and more frequently as the country's aging sewage network struggles to cope with increasing development and the impacts of climate change.
An incident in the Water of Leith, a watercourse that runs through the heart of Edinburgh and a popular destination for walkers and cyclists, is just one recent example of the problem.
Locals were outraged after spotting what appeared to be raw sewage flowing into the river, describing the leakage as "disgusting".
Our sewage systems incorporate combined sewer overflows which are designed to discharge effluent when drains get deluged with water during heavy downpours. This can also happen when pipes get blocked.
Occurrences were expected to be few and far between and so not a regular plague on the environment. However, this is no longer working.
Untreated waste is being deposited regularly in many places due to a rise in flash-flooding events, but in some cases even during dry spells.
This latest spill comes amid shocking figures that show toilet waste was dumped in Scottish waterways more than 14,000 times last year – a horrifying rate of nearly 40 incidents a day.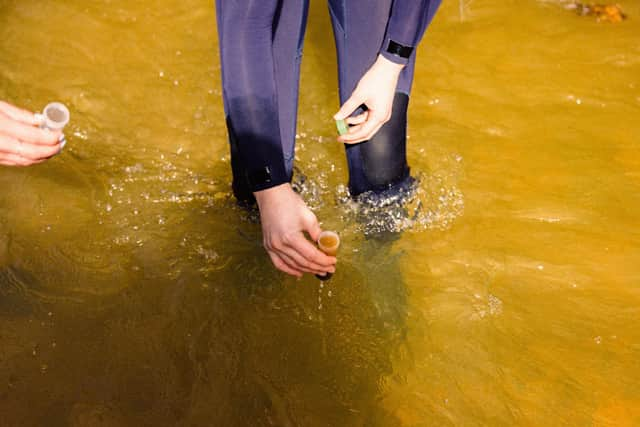 What's even more worrying is this figure is probably only the tip of the iceberg, or perhaps fatberg, with the data covering only monitored and reported overflows.
According to public utility firm Scottish Water, there are around 3,600 overflows across 32,000 miles of sewer network and treatment works – equivalent to one every nine miles or so. But only around 4 per cent are monitored and their discharges reported to regulators.
The good news is Scottish Water is working to identify the worst offenders north of the border with a plan to upgrade facilities to stop the pollution.
Unfortunately, many of the facilities deemed 'high priority' – labelled such if they spill in dry weather; cause failures in water quality standards; dump high quantities of sewage litter; and/or environmental complaints or incidents have been recorded – may not be fixed up until 2027 at the earliest, perhaps as far away as 2031.
In the meantime, take care where you swim after very heavy rain.