Swimmers, paddlers, surfers, canoeists, kayakers, paddle-boarders, windsurfers, sailors and other people who are concerned about the health and cleanliness of their local waters will gather for mass paddle-out protests at several popular waterside locations – including Portobello beach on the outskirts of Edinburgh.
A special surfboard named 'the Floater', made from raw sewage, has been created as a symbol of the campaign and to highlight the scale of pollution spilling into UK waters.
Organisers Surfers Against Sewage (SAS) are calling for supporters to join the demos and demand that water companies stop sewage spilling into bathing waters and ensure a 90 per cent overall reduction in sewage discharges by 2030.
Josh Harris, head of communications at SAS, said: "We're urging anyone who feels passionately about protecting our blue spaces to join us on 20 May as we rise up against the polluters and stage a mass paddle-out protest across the UK.
"Water companies are wreaking havoc on our precious rivers and seas, and we refuse to stay silent. Head to your nearest protest and make your voice heard."
Kim Travers, a volunteer who is co-ordinating the paddle-out protest in Edinburgh, said: "We are calling for year-round water monitoring and an end to sewage pollution by 2030."
The mass action comes after data from water companies and environmental agencies revealed that sewage overflowed into rivers and seas in Scotland, England and Wales on almost 400,000 occasions last year – a situation usually only permitted during especially heavy rainfall and flood conditions – despite 2022 being one of the driest years in decades.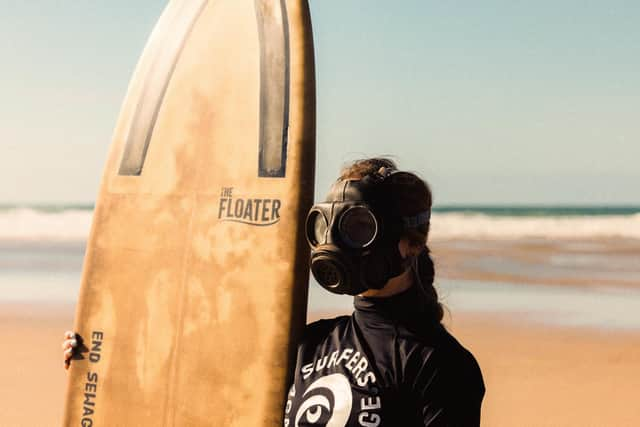 Research by SAS found evidence of 143 'dry spills' – sewage overflows that occurred when there had been no rain for two days – indicating potentially illegal activity by water companies.
Surveys carried out for the environmental charity have also indicated that the state of beaches and seas could influence the outcome of the next Holyrood election.
Nearly one in four Scots questioned said that environmental issues will be the most important factor in voting – of these, three in five said they cared about water pollution the most.
The data also reveals the importance of river and sea spots for well-being, with more than half of Scottish respondents saying that access to blue space is beneficial for their physical health. Almost as many went even further, stating that restricting such access would be harmful for their mental health. Despite this, nearly two thirds reported being put off going in the sea and rivers because of sewage pollution.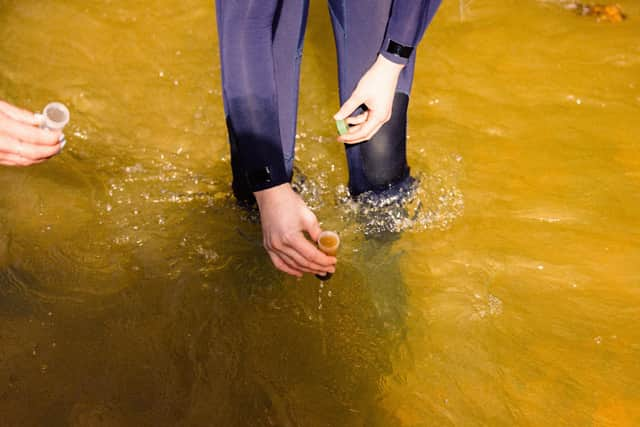 The UK-wide poll, conducted last month by Opinium and questioning a nationally representative sample of 4,000 adults, also revealed concerns over the way sewage systems are managed by water companies – publicly owned Scottish Water in Scotland and a number of regional private firms in England and Wales – and the effectiveness of government and regulators in ensuring standards are met.
More than four out of five Scots said they would support a ban on bonuses for chief executives who fail to ensure minimum environmental standards are met.
Three top executives at Scottish Water were awarded almost £227,000 in bonuses in 2021, on top of large salaries ranging between £195,000 to 276,000.
As a result SAS is also encouraging members of the public to sign a petition which demands an end to financial rewards for water bosses when companies breach regulations.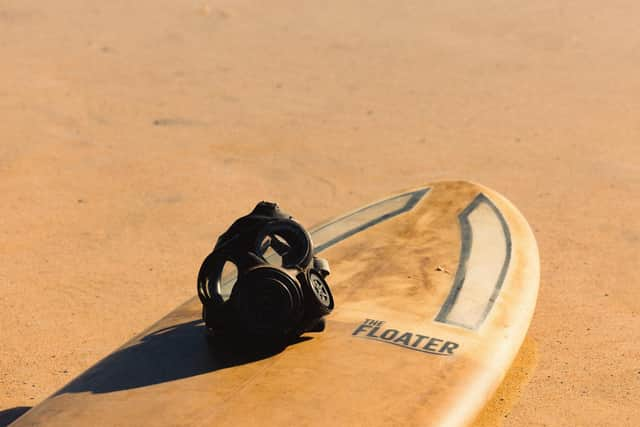 Mr Harris added: "Water companies should not be allowed to profit from pollution, and our data shows that the public agree, with a huge majority calling for an end to industry fat cats pocketing bonuses whilst failing to meet minimum environmental standards.
"And it's not just the water companies that need to clean up their act.
"The government and regulators should be enforcing high standards and holding water companies to account, but it's clear to the public that they're not doing enough.
"We've suffered decades of broken sewers because of our broken system, and now the public have had enough and are demanding an end to this sewage scandal."