Why blood-sucking worms are being caught in a Scottish loch for medicinal purposes
What is both male and female, has multiple brains, feeds on human blood and lives in Scotland?
No, it's not the fearsome Highland midge. And it's not a vampire. Well, not exactly.
It's a leech, a predatory worm whose special blood-letting abilities have been harnessed to cure all sorts of human ailments since ancient times.
Unfortunately, however, a surge in the popularity of medicinal leeches as a treatment – particularly in the early 19th century, when they were hailed as an answer to everything from fever and toothache to pregnancy and haemorrhoids – led to a dramatic crash in numbers across Europe.
At the height of the craze, France alone imported 33 million leeches in a single year.
Declines have been especially severe in the UK, where it was once widespread.
Only three lochs in Scotland are known to host the species.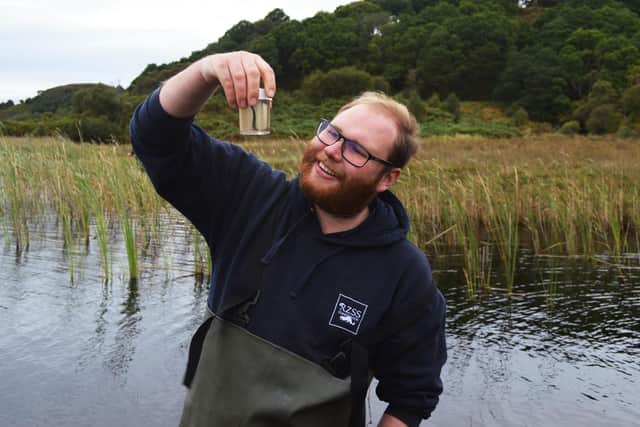 Today, remaining populations are under threat from loss of habitat and changes in land use.
Now the Royal Zoological Society of Scotland (RZSS), which runs Edinburgh Zoo and the Highland Wildlife Park, is working with conservation charity Buglife to safeguard the future of the rare bloodsuckers through a pioneering conservation breed and release programme.
More than a dozen leeches have already been collected for the reintroduction project, part of the state-backed Species on the Edge conservation initiative.
They were caught in one of only three Scottish lochs known to harbour medicinal leeches, under license from national agency NatureScot.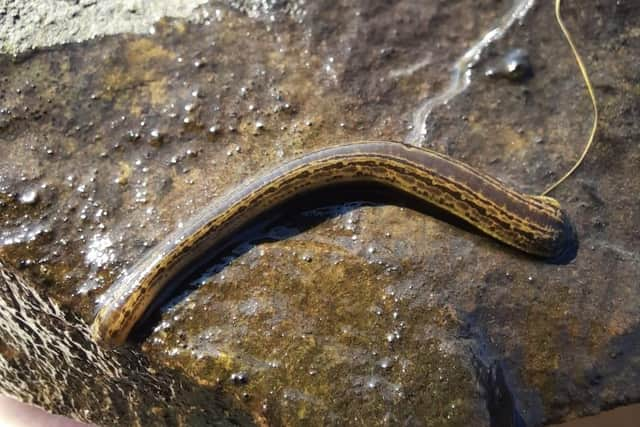 The 14 individuals are now making themselves at home in a specially designed facility at the Highland Wildlife Park, at Kincraig near Kingussie, where staff will care for them and attempt to breed as many leeches as possible to release back into the wild.
The slimy wee creatures may not fit traditional images of a poster child for conservation but the team stresses their importance in boosting the survival chances of their own kind.
Dr Helen Taylor, conservation programme manager at RZSS, said: "Our wildlife conservation charity has been championing overlooked, threatened invertebrate species for a while, but this might be our biggest challenge to date in terms of getting people to fall in love with a species.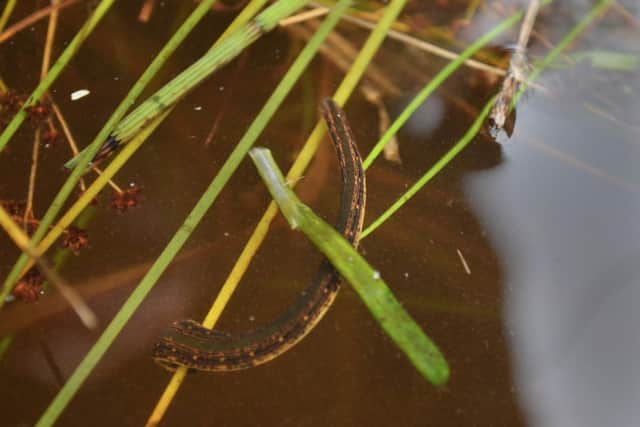 "Medicinal leeches have a fascinating history and form part of complex freshwater ecosystems, but people can be a bit grossed out by the whole blood-sucking thing.
"They are certainly very different from any other animal we look after in the conservation department, but that just makes them more interesting.
"This is a species where individuals are both male and female at the same time, have a 'brain' in each of their body segments, can go without feeding for weeks and live exclusively on blood.
"We are excited to be looking after such an unusual species, and to be helping secure a long-term future for them in Scotland through our dedicated conservation breeding and reintroduction programme."
Craig Macadam, conservation director at Buglife, said: "Medicinal Leeches have an important place in our medical history but are now one of the rarest invertebrates in Scotland.
"Conservation breeding was first suggested for this species nearly 30 years ago.
Flooding survival guide: The importance of early warnings, preparation and fortitude
"It's fantastic that the Species on the Edge project means that we can now take this important step to secure the future of the medicinal leech in Scotland."
Medicinal blood-letting has been practiced since the Stone Age, but leeches still have a use in modern surgery.
With three jaws and scores of teeth, they inject an anaesthetic into the skin of their prey as they bite and their saliva contains anticoagulants that stop the blood clotting.
Each leech can consume up to 10ml of blood at each feeding, almost 10 times its own weight.
Leeches have been successfully used in delicate reconstructive and microsurgery to relieve a build-up of blood that could impair healing or cause dangerous clots.
Species on the Edge is a ground-breaking new partnership programme by NatureScot and seven nature conservation charities, all dedicated to improving the fortunes of 37 priority species found along Scotland's coast and islands.
Funded by a £4 million grant from the National Lottery Heritage Fund, the partnership consists of Amphibian and Reptile Conservation, the Bat Conservation Trust, Buglife, Bumblebee Conservation Trust, Butterfly Conservation, NatureScot, Plantlife, and RSPB Scotland.
The medicinal leeches conservation breeding scheme is supported by the Helping Nature Fund, part of the Scottish Government's flagship £65 million Nature Restoration Fund.
Managed by NatureScot, the Helping Nature Fund is an element of the Scottish Government's flagship £65 million Nature Restoration Fund.
Comments
 0 comments
Want to join the conversation? Please or to comment on this article.