An award-winning single malt made on Scotland's most famous whisky island.
The tipple is just one of the offerings being crafted at the family-run Kilchoman distillery, a relative newcomer and one-of-a-kind on Islay.
The west coast island is renowned for its whisky distilleries, with nine in total.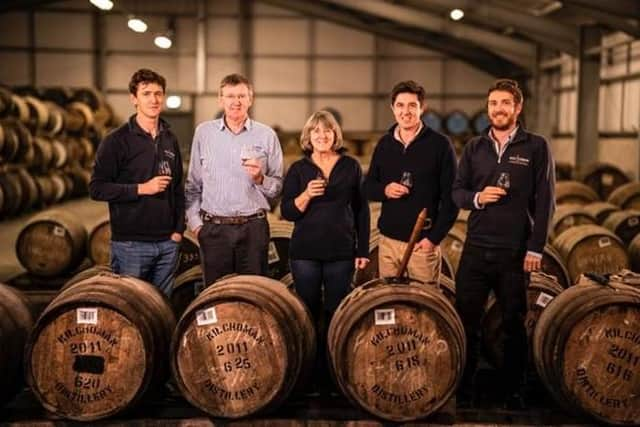 What makes Kilchoman unique is its production of 'single-farm' whisky, where all the barley used to make the spirit is grown on the family's 2,300-acre farm and malted, distilled, matured and bottled at their distillery.
Kilchoman was set up by husband-and-wife team Anthony and Kathy Wills in 2005 with the aim of taking whisky production back to its roots.
Created out of derelict farm buildings on the isle's rugged west coast, the new distillery was the first to be built on Islay in more than 124 years.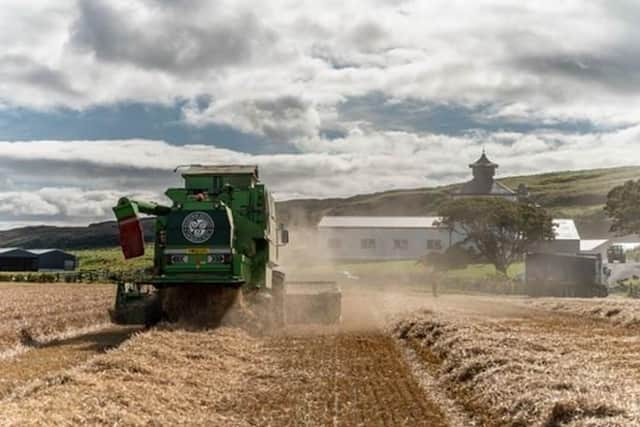 Now, 18 years on, Kilchoman is growing around 250 tonnes of barley each year and has a range of four whiskies – including the signature 100% Islay.
The couple's three sons – Peter, George and James – are also working in the business.
As well as their continued commitment to reviving the lost traditions of farm distilling, the team is aiming to cut the distillery's environmental impacts.
This includes feeding the used barley husks – known as draff – to the herd of cows they keep on the farm.
They are also installing solar panels, helping support peat restoration and working on greener packaging such as switching to unvarnished corks.
The 100% Islay is probably the brand's greenest bottle yet, according to the team, due its totally local production.
"It's long journey, but we are on it," said Peter Wills, who is sales and marketing for Kilchoman.
"From the very beginning, the 100% Islay range was our main reason for being.
"Some thought they were mad but it was Anthony and Kathy's desire to cultivate a single malt whisky from barley to bottle in a single location on Islay.
"With long family ties to this beautiful and historic whisky island, the family is proud to revive the grass roots tradition of farm distilling, where the responsibility for quality and consistency is not outsourced but completed on-site with skill, care and attention to detail."