Scotland muirburn: Scientists warn focus on muirburn's link with grouse shooting overshadows other benefits
A group of scientists and practitioners studying heather dominated landscapes say they are concerned with how policy on controlled burning is being handled.
The debate on controlled burning has become derailed by an undue focus on grouse shooting, experts have warned.
The concern comes from the Future Landscapes Forum (FLF), a group of academics and practitioners studying the management, ecology, functioning and fire risk associated with heather-dominated landscapes in the UK.
FLF was set up in response to the "dangerous" attempts and "neither properly informed, nor evidence-based" arguments in favour of banning controlled burning.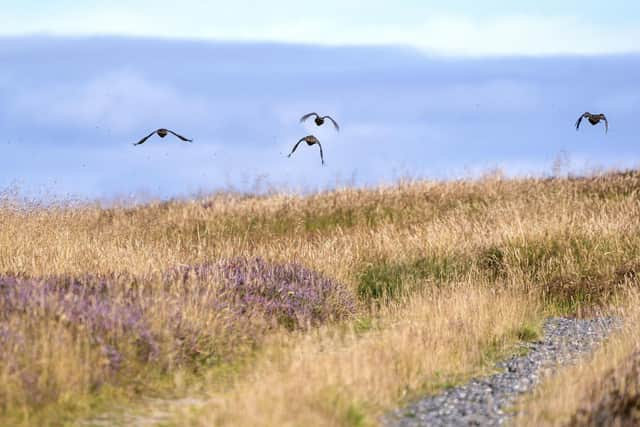 Policy on the practice, otherwise known as muirburn, is being scrutinised in the making of the coming Wildlife Management and Muirburn Bill, which was introduced to the Scottish Parliament earlier this year.
In a statement released his week, FLF said there was "no clear scientific consensus to support a blanket ban against controlled vegetation burning on heather moorland" and "policy decisions are being influenced by special interest groups who regularly ignore or distort evidence in order to outlaw the practice".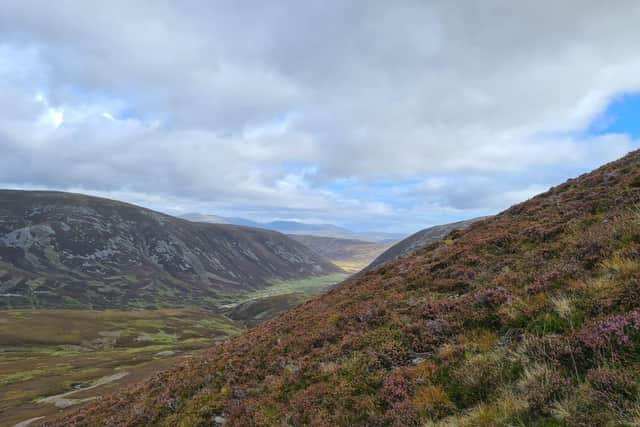 Muirburn is a form of controlled burning, or sometimes known as 'cool burning', on land where heather grows.
Researchers have said it encourages regrowth and maintains unique habitats for species, including ground nesting birds, while also creating firebreaks to prevent wildfire damage. Critics, however, say the practice poses a threat to wildlife and needs more strict licensing as to who and where it can be carried out.
While the Scottish Government is proposing a strengthened regulatory approach whereby anyone wishing to do controlled burning must have a license rather than calling for an outright ban, some activists and conservation groups have previously advocated for it to be stopped.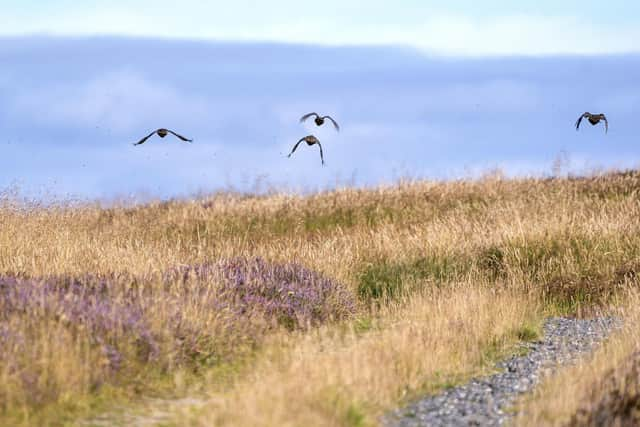 They argue the controversial practice is primarily carried out by landlords to help encourage the growth of populations of red grouse so there are more birds available to be shot by paying visitors.
But members of FLF in the joint statement said the focus on muirburn's link to driven grouse shooting leads to "highly reductive arguments against controlled burning being presented as scientific consensus by influential individuals and organisations", which can lead to "dangerous policy decisions that ignore the positive social and ecological effects of controlled burning".
"The management of heather-dominated landscapes is about so much more than grouse shooting," said Dr Andreas Heinemeyer, an associate professor at the University of York and member of the FLF. "Frankly, we would be making the case for controlled burning if grouse, and grouse shooting, did not exist.
"But certain groups are so preoccupied with this issue that they ignore all the evidence in favour of controlled burning and the risks of the alternatives, especially considering wildfires.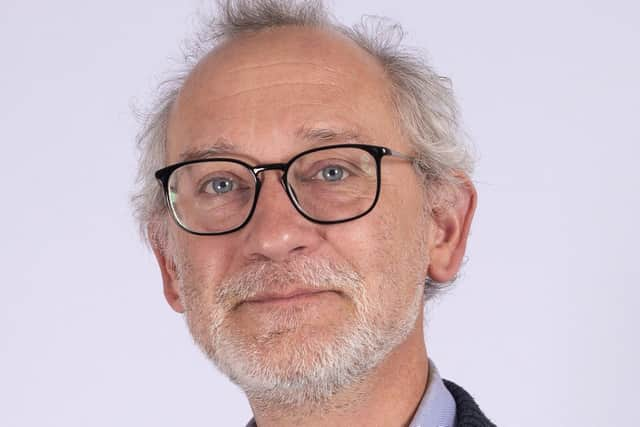 "We believe that judgements on the management of heather-dominated landscapes should be made according to all the available scientific evidence, consider its quality and uninfluenced by positions on grouse shooting."
These decisions, the group's statement said, disregard a large body of evidence showing controlled burning can support wildfire prevention, carbon capture and biodiversity improvement.
FLF said the three aims for heather management were to: reduce the risk of wildfires; to support and ideally increase the capture of carbon across large areas of the landscape dominated by heather; and to maintain and, if possible, improve the biodiversity and other ecological benefits associated with the UK's heather-dominated landscapes.
Other conservation groups, including RSPB Scotland, have previously advocated for alternative practices, including rewetting and cutting as methods to reduce fuel load and mitigate wildfire risk.
The charity said it could understand why muirburn may be "a tool in the box" when it comes to moorland management, but this should be used "in very limited circumstances and require a high burden of proof".
But FLF said the risks and impacts of the alternative methods proposed remain "largely unknown and are often ignored".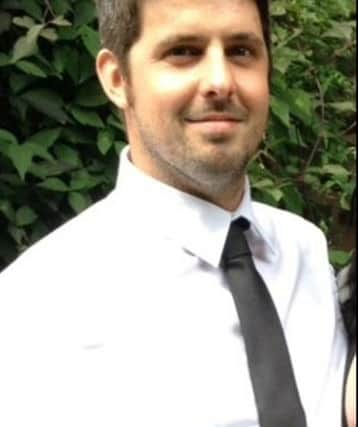 Dr Heinemeyer said: "We simply do not have the evidence to say that cutting, rewetting or a cessation of vegetation management are always better at reducing the risk of wildfires, capturing carbon and maintaining biodiversity. On the contrary, the existing evidence is that controlled burning can often contribute to all of these important aspects."
He said FLF was calling for policymakers to adopt an "adaptive management approach" towards heather-dominated landscapes.
Dr Mark Ashby, a lecturer in ecology and conservation at University of Keele as well as an FLF member, said given the varying landscapes in the country, it was important to take a nuanced more localised approach when developing policy on muirburn.
"The key thing is try and judge burning objectively based on the current evidence, the context, and compare to the other interventions on heather dominated land," he said. "We must look at how robust some of the studies out there are and what they are really contributing to our understanding.
"We have been accused of dismissing studies before, but some of them are short term, have methodological issues and are biased, so when it comes to evidence assessment, they come at the bottom."
Andrew Midgley, senior land use policy officer at RSPB Scotland, said the charity supported the Scottish Government's proposal for there to be "a better regulatory oversight".
He said: "It's important to note that although this group (FLF) refers to 'dangerous attempts to ban controlled burning on heather moors' across Great Britain as a whole, in Scotland the Scottish Government is in the process of strengthening the regulatory framework around muirburn rather than imposing an outright ban and RSPB Scotland supports the Government's approach.
"The Government is proposing to establish a framework that would require anyone wishing to undertake muirburn to apply for a licence, which seems to be a reasonable form of regulation for what is a high-risk activity, and it proposes to be more cautious about burning on peatlands, which is also reasonable because the vast majority of these habitats are damaged and releasing large amounts of carbon at a time when we need to be reducing emissions. The Government has also designed the legislation, so that it will be possible to apply for licenses to burn for the purpose of wildfire management."
A Scottish Government spokesperson said: "Muirburn can help to reduce fuel loads and lower the risk of wildfires. Our Wildlife Management and Muirburn Bill contains provisions to enable NatureScot to issue muirburn licences for this purpose.
"But if undertaken without due consideration of all the possible consequences, and in the wrong place, muirburn can have a serious negative impact on wildlife and the wider environment."
Comments
 0 comments
Want to join the conversation? Please or to comment on this article.