North Sea: Oil and gas production could start in drilling sites within five years
New North Sea drilling sites could be producing oil and gas within the next five years, according to the UK Government.
The 27 newly approved blocks, the first to get the go-ahead in the latest licencing round by the North Sea Transition Authority (NSTA), were prioritised because "they have the potential to go into production more quickly than others". They are located in the Central and Northern North Sea and West of Shetland.
Oil and gas provide for around three quarters of domestic energy needs in the UK, but the nation is a net importer because it consumes more than it produces. In addition to the initial 27 licences, six more blocks, which were also ready to be offered, have been merged into five existing licences.
The successful applications are among 115 submitted for 258 blocks as part of the 33rd licencing round – out of a total of 931 blocks and part-blocks which have been identified for exploitation.
The NSTA intends to award blocks in tranches, with those that have the potential to produce quickly taking precedence and those requiring further environmental assessments coming later.
The authority said the move was part of a wider effort to support the UK's energy security options, which includes licensing offshore gas stores and potentially reopening closed wells.
The announcement comes as the UK Government comes under fire for rolling back on green measures, including delaying the phase-out of petrol and diesel cars, despite committing to become a net zero nation by 2050.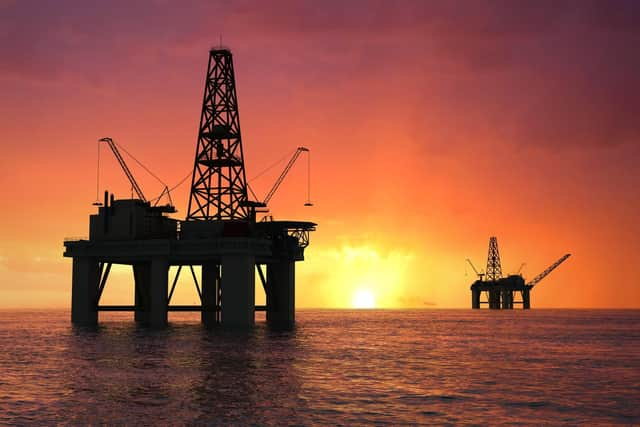 Stuart Payne, NSTA chief executive, said: "Ensuring that the UK has broad options for energy security is at the heart of our work and these licences were awarded in the expectation that the licensees will get down to work immediately. The NSTA will work with the licensees to make sure that where production can be achieved it happens as quickly as possible."
UK energy security secretary Claire Coutinho said: "It's common sense to reduce our reliance on foreign imports and use our own supply – it's better for our economy, the environment and our energy security."
But climate change campaigners and green politicians have hit out at the announcement, which comes not long after Westminster approved development of the controversial Rosebank oil field off Shetland – the UK's biggest untapped reserve, with an expected yield of more than 300 million barrels.
Greenhouse gas emissions from burning fossil fuels are recognised as the biggest driver of global warming.
The decision to hand out more licences has been branded "despicable", "reckless", "backward" and "an environmental disaster" that will have dreadful consequences while doing nothing to guarantee supplies or cut energy bills as oil and gas are sold on the international market.
"It is an environmental disaster," said Scottish Greens MSP Mark Ruskell. "Every one of these reckless new licences is a further step towards climate breakdown."
He added: "This is a time for real and urgent climate action, not doubling down on the policies that are already causing so much irreversible damage."
Caroline Rance, climate and energy campaigner at Friends of the Earth Scotland, said: "Handing out new oil licences is a despicable decision from the UK Government because ministers know that new fossil fuels will lead to even greater death and destruction from climate breakdown.
"This is a wilful dereliction of duty from an energy minister who is committing the people she is supposed to represent to more frequent and more intense storms and floods like those that are lashing the UK right now."
Scotland has a target to reach net zero by 2045 – five years earlier than the rest of the UK.
Scottish ministers have previously said "unlimited extraction of fossil fuels is incompatible with our climate obligations".
Comments
 0 comments
Want to join the conversation? Please or to comment on this article.