A new leader of the Scottish Government's nature agency has been appointed.
Professor Colin Galbraith will take on the role as chairman of NatureScot in June.
He will be stepping down from his role as chairman of the Joint Nature Conservation Committee for the new post.
An ecologist by training, professor Galbraith completed a PhD at the University of Aberdeen before beginning a career in nature conservation. He is now a director of his own environmental consultancy and has led nature conservation initiatives through the Convention on Migratory Species and as part of the Millennium Ecosystem Assessment.
The Scottish Government said all such appointments are made on merit, and political activity plays no part in the selection process. In accordance with the original Nolan recommendations – guidance for all those appointed under statute to be members of the boards of public bodies – there is a requirement for appointees' political activity within the last five years to be made public.
The Scottish Government said professor Galbraith has had no political activity within the last five years.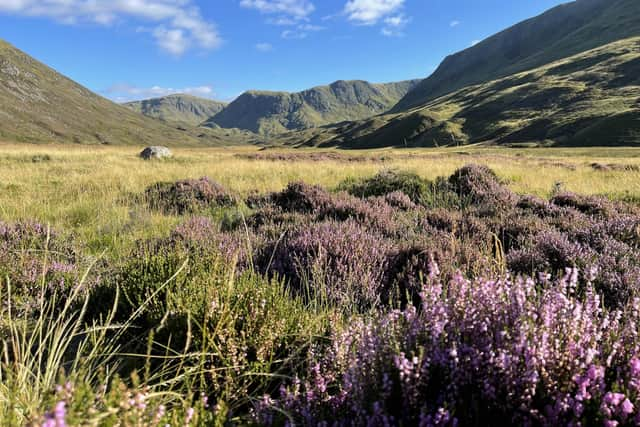 NatureScot chief executive Francesca Osowska said: "Colin brings a wealth of experience and, with his passion and expertise for tackling the nature-climate emergency, I am looking forward to us having an even bigger impact on the recovery of Scotland's natural environment."
Professor Colin Galbraith added: "This is a key time for nature across Scotland and the need to tackle the twin emergencies of nature loss and climate change has never been greater or more urgent."
The new appointment comes with a challenging time ahead for NatureScot, with new proposals on how to manage Scotland's wildlife having just gone through a second consultation stage.
Introduced in March, the Wildlife Management and Muirburn Bill, if passed, will bring about new licensing systems for grouse shooting, wildlife traps and muirburn, just to name a few.
According to the policy memorandum as it stands, NatureScot will be the licensing authority.
The proposed Bill has been met with much controversy so far.
In its gathering evidence stage, the rural affairs and islands committee received more than 4,000 views on the provisions of the Bill ahead of it being debated in Parliament.
One such concern is the Bill says licenses may only be granted if NatureScot is satisfied that it is "appropriate" to do so. But the Bill does not define what "appropriate" means.