Humza Yousaf urged to end 'open door' policy to oil and gas firms in wake of 'shocking' lobbying
Scottish ministers have met with lobbyists from oil and gas more than 200 times over the past four years, according to a leading environmental campaign group, which has called on Humza Yousaf to end the government's "open door policy" towards major fossil fuel firms.
The analysis by Friends of the Earth Scotland (FoE) found that some key cabinet members held nearly 40 engagements with lobbyists. The "shocking" extent of the lobbying also saw one minister meet multiple times with oil executives at an opera house in the Italian city of Florence.
The charity warned the new first minister that if his administration was serious about tackling the climate crisis, it had to ban fossil fuel lobbying, and only hold transparent meetings deemed necessary around regulation and transition work. It has pointed to the precedent set by the World Health Organisation, which banned lobbying from the tobacco industry around global health policies.
It comes just days after an Audit Scotland report provided a damning assessment of the government's "vague" efforts to tackle climate change, with "several key weaknesses" identified, particularly around governance. In recent months, the UK's Climate Change Committee (CCC) also said progress on cutting greenhouse gas emissions had "largely stalled," with Scotland losing its lead over the rest of the UK on tackling climate change.
FoE's analysis of records in the Scottish lobbying register, as well as entries in ministerial diaries, shows that there have been at least 212 recorded meetings between ministers and lobbyists between March 2018 and December last year. Several came at key policy moments, such as during the development of the Climate Change Act, and the recently published energy strategy and just transition plan.
FoE expressed concern that the influence and lobbying of fossil fuel firms had impacted on the government's climate commitments, and "slowed action" on Scotland's transition away from oil and gas. It also stressed that the lobbying activity could be more frequent that the records suggest, given the register does not take into account telephone calls, video calls where cameras are turned off, or face-to-face meetings instigated by ministers themselves.
The lobbying highlighted by FoE includes a meeting at Bute House hosted by Mr Yousaf's predecessor, Nicola Sturgeon, where she spoke with Zhang Jian Hua, PetroChina's president. The meeting, also attended by Yizhou Lou, the CEO of Petroineos Trading Limited, focused on discussions around upgrades to the Grangemouth refinery, and potential government support. The 2018 gathering was one of 12 meetings with oil and gas lobbyists attended by Ms Sturgeon.
Elsewhere, the former energy minister, Paul Wheelhouse, met twice at an opera house in Florence with executives from two leading oil and gas giants. In January 2019, he held talks with Harry Brekelmans, Shell's project and technology director. The meeting, described in the Scottish lobbying register as an "informal" face to face gathering, saw the two men discuss the government's decommissioning action plan and potential supply side opportunities. The entry also notes that they discussed the use of carbon capture utilisation and storage, as well as the potential role of hydrogen in the Scottish energy industry.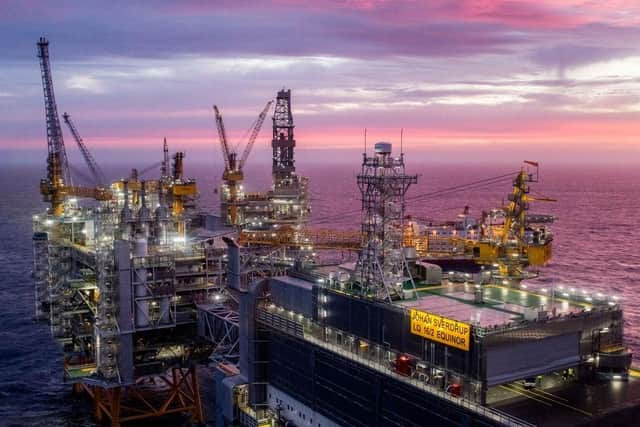 The following February, Mr Wheelhouse was back in the Italian city, where he held a meeting at the opera house with Gordon Birrell, a BP executive. The lobbying register entry notes that they discussed Scotland's energy transition "and the importance of oil and gas in the future." The discussion also touched on BP's carbon capture and storage interests.
Former finance secretary Kate Forbes also met with Equinor, the Norwegian state-owned energy giant behind controversial plans to develop the Rosebank field in the North Sea. The MSP for Skye, Lochaber and Badenoch met with David Cairns, vice-president of Equinor - and a former British ambassador to Sweden – at the COP26 climate change conference in Glasgow in November 2021.
FoE pointed out that in May and June last year, just months before Equinor lodged its plans to develop the Rosebank oilfield north west of Shetland, it held meetings with Ms Sturgeon, then net zero and energy secretary, Michael Matheson, and the then just transition minister, Richard Lochhead. Mr Yousaf has come under pressure from climate activists to to set out the government's position on Rosebank.
The charity's analysis found that of the 212 meetings, cabinet secretaries were present at nearly a third (71), with junior ministers attending more than half (115) of the gatherings. Government special advisors were in attendance at 26 of the meetings.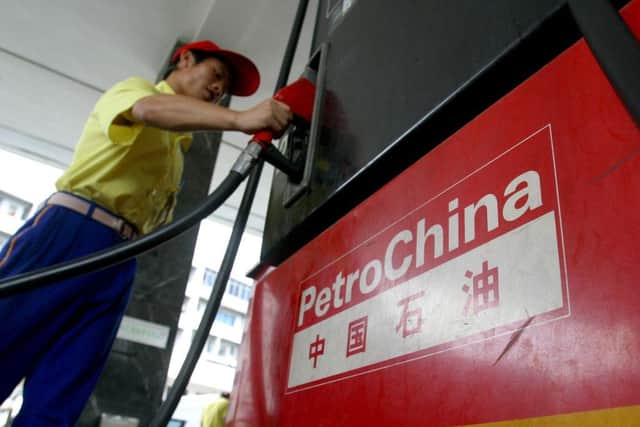 Mr Matheson, the newly appointed health secretary, who held the cabinet secretary brief for net zero and energy during the period in question, was lobbied 39 times by fossil fuel firms. That is the same number as Mr Wheelhouse, who failed to reclaim a seat in the Scottish Parliament at the 2021 elections.
FoE's research shows that the firm which did the most lobbying was SSE, with 62 incidents, followed by BP (32), Offshore Energies UK (22), Shell (15), and Ineos (12).
Mary Church, head of campaigns at FoE Scotland, said: "Burning fossil fuels is the major driver of climate breakdown yet the arsonists are being asked how to put out the fire. Under Sturgeon it's clear that the Scottish Government has had an open-door policy towards the fossil fuel industry for years.
"Whilst the true scale of fossil fuel company lobbying is likely to be even greater than what is detailed here, this data, and the Scottish Government's continued over-reliance on speculative technologies that are designed to prolong the life of oil and gas, show that the industry's lobbying machine has been allowed to exert a harmful influence over decision making on climate and energy.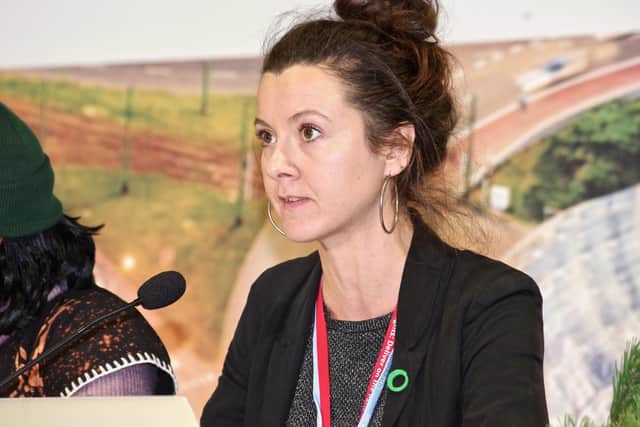 "To avoid catastrophic climate impacts, and do our fair share globally, we must phase out oil and gas in this decade. As first minister, Humza Yousaf has the chance to chart a new path away from fossil fuels without the industry trying to call the shots. If his government is serious about tackling the climate crisis and delivering a just transition, it must cut ties with the fossil fuel industry and ban them from lobbying."
Audit Scotland's report on how the Scottish Government is set up to deliver its climate change goals found that "core elements" of good governance were "missing." It also noted that there was a "high risk that net zero targets will be missed and that a just transition will not be achieved."
Earlier this month, the investigative news website, The Ferret, revealed how the new energy minister in Mr Yousaf's administration, Gillian Martin, had spent a decade working in public relations for oil and gas firms. The MSP for Aberdeenshire East has previously voiced support for the North Sea industry, telling a 2019 Holyrood debate that ending extraction of oil would "destroy the north east economy".
A spokesman for the Scottish Government said: "Ministers undertake a wide range of stakeholder engagements relevant to their portfolio areas, and engage with businesses, owners and operators in our energy sector as a matter of course. Ministers have also met and continue to meet with the just transition partnership and the climate change plan advisory group. Both groups have Friends of the Earth represented.
"Decisions on oil and gas exploration and licensing remain reserved to the UK government. But through our draft energy strategy and just transition plan, we have set out a clear pathway to deliver on global commitments and capitalise on the enormous opportunities offered by becoming a net zero economy."
He added: "Our focus must be meeting our energy security needs, reducing emissions and ensuring a just transition for our oil and gas workforce as North Sea resources decline. We have consistently called for the UK government's climate compatibility checkpoint to be strengthened and are consulting on our approach to energy transition."
Comments
 0 comments
Want to join the conversation? Please or to comment on this article.