Heat pumps: Busting the myths is key to the roll-out of green home heating tech and hitting climate targets
Good progress is impossible without great change, writes the energy industry's Chris Carberry
Progress is impossible without change. It's no exaggeration to say that without ditching fossil fuels in how we live, work and travel, addressing the worst effects of climate change and reaching net zero will remain out of reach.
We know the UK needs to decarbonise and transition to a low-carbon economy and a more sustainable future, but that requires us to embrace the changes that are needed or we risk falling further behind.
That means moving faster away from putting petrol and diesel in our vehicles and heating our homes and buildings without gas, LPG or oil-fired boilers. The low-carbon solutions are now becoming readily available and we need to help more people make the switch – and make it as easy as possible too.
Residential properties account for 16 per cent of the UK's carbon emissions, which is partly why the UK government has already confirmed that it intends to phase out new and replacement gas boiler installations from 2035 and in Scotland they will be banned in new-builds from next year – an important ambition which provides visibility on the direction of travel in terms of a shift to greener heating.
Electric heat pumps are crucial for the decarbonisation of heat. They use technology like that found in a refrigerator, but in reverse, extracting heat from a source and then amplifying and transferring the heat to where it is needed.
Heat pumps are not a new or unfamiliar technology. They have been the common heating system in many European countries for decades, so the UK is playing catch-up on one of the cleanest and most efficient ways to heat homes.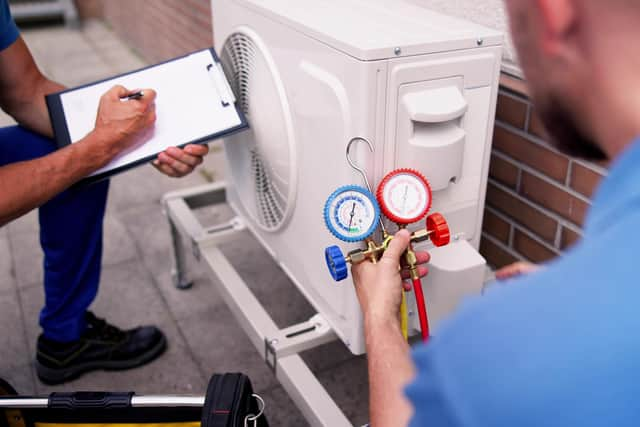 Current models are three to five times more energy-efficient than the average gas boiler, and the International Energy Agency estimates heat pumps globally have the potential to reduce global carbon dioxide emissions by at least 500 million tonnes in 2030 – that's equal to the annual carbon dioxide emissions of all cars in Europe today.
Through our dedicated team at ScottishPower, we've just installed our 1,000th heat pump in the UK so far this year, and we know first-hand how our customers are embracing and adapting to an unfamiliar system with ease – and enjoying the benefits they bring.
Many of those installations have benefitted from government grants which are available to reduce upfront costs, and this includes those who have received heat pumps for free under the ECO4 scheme aimed at supporting low-income and vulnerable households.
Despite all this, we're still frustratingly seeing debate around whether heat pumps are the right solution for UK homes.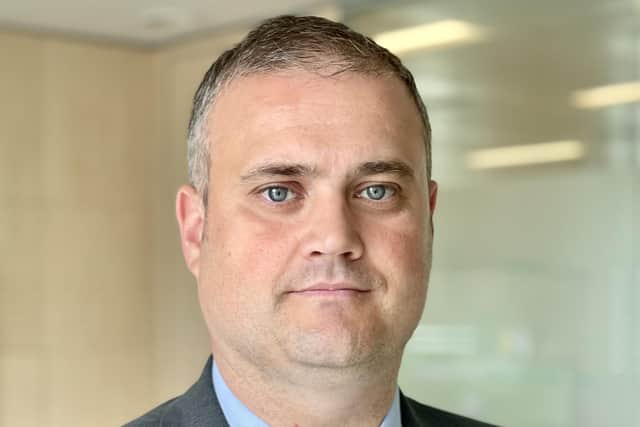 Just this week I've heard myths including 'grants only cover the cost of the pump and not installation' – not true. And that the technology will 'struggle to work in colder climates like in the north of Scotland' – completely false.
Some of Europe's coldest countries have the highest heat pump rate. Around 60 per cent of Norway's buildings are fitted with a heat pump (arguably colder than Scotland), followed closely by Sweden at 43 per cent and Finland at 41 per cent.
In the UK, we're at just one per cent, which is why we need to move past the debate once and for all and get things moving faster.
Analysis by ScottishPower and WWF UK has already shown the other added benefits heat pumps can bring, from savings on energy bills to adding to a property's value. However, we have also found that more support is needed to help pick up the pace, particularly for those on lower incomes.
That includes looking at the best ways to make the upfront cost of a heat pump more affordable, as well as reducing running costs.
It is also worth noting that the levies charged to consumers to support investment into cleaner generation fall heavily on electricity bills, creating a distortion in favour of polluting gas. Growth in wind and solar will help contribute to cheaper, greener electricity over time, but steps should be taken to re-balance policy costs between electricity and gas as soon as we move beyond the worst of the current global energy price crisis.
And yes, heat pumps won't work for everyone, that much is true, but it's no reason to stand still.
We're also developing successful low-carbon heat networks that allow for the supply of multiple buildings while avoiding the need for individual boilers or electric heaters in every property. Heat networks are also uniquely able to use local sources of low-carbon heat which would otherwise go to waste.
The concept that progress is impossible without change is a timeless one, but with the technology to reach net zero already readily available, as a famed writer once said: "those who cannot change their minds cannot change anything".
Chris Carberry is director of Smart Solutions at ScottishPower
Comments
 0 comments
Want to join the conversation? Please or to comment on this article.