Deer stalking skills taught in Scotland project on Highlands public nature reserve in first-of-its kind initiative
Nearby residents who take part in the training will be able to shoot deer for their own consumption
Residents living near one of Scotland's nature reserves are being given the opportunity to learn how to stalk deer in a first-of-its kind project.
NatureScot said its Creag Meagaidh National Nature Reserve (NNR) would be running a community deer management pilot offering deer stalking skills and, when fully trained, free access to the reserve to shoot the animal for their own consumption.
Community models of deer management are common in many European countries. But this is the first time the idea has been tried on publicly-owned land in Scotland, the Government's nature agency said.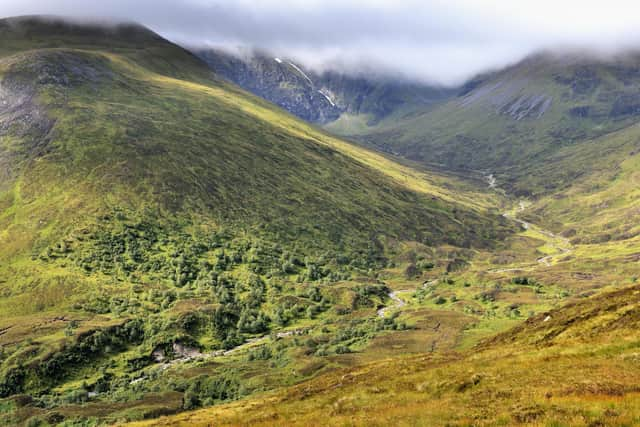 So far, ten participants have signed up to the initiative. While some are already fully qualified and experienced in deer stalking, others have been undergoing training with NatureScot staff in the required skills and qualifications.
The aim of the project is to encourage more community involvement at Creag Meagaidh and develop skills in the local area.
With access to a deer larder on the reserve, participants and the wider community will also benefit from increased access to venison, which is viewed one of Scotland's healthiest and sustainable food products with zero food miles.
NatureScot said the project would assist with the reserve's deer cull, which is crucial for protecting and restoring Creag Meagaidh's regenerating native woodlands and other habitats.
The move supports recommendations from the independent Deer Working Group, which recognised the benefits of more local consumption of venison.
Rory Richardson, of NatureScot, said: "We're still at the early stages, but so far the pilot has been really successful and the feedback from participants has been very positive.
"There's a real mix of experience, with some people who have all of the required deer stalking qualifications and skills and others who have never done it before. With the training and practice offered under the scheme, some members have progressed to stalking deer on their own.
"It's all about developing skills as well as getting more community involvement in the reserve and how we manage it for nature. And although we have the capacity to manage the deer numbers at Creag Meagaidh on our own, it will help with our vital work to protect and restore the reserve's habitats as well."
Bob Murdoch, a local resident taking part in the scheme, said: "I have enjoyed stalking since I was young, but opportunities tended to be limited as it is fairly expensive and often relies on knowing people willing to let you onto their land.
"Importantly, the community stalking is not about letting just anyone on to the hill with a firearm. A minimum standard of experience is required and group members are being helped to obtain the industry standard Deer Management Qualifications to ensure stalking is done safely and professionally. One of the big advantages of the scheme is being able to keep the venison.
"The scheme really is ground-breaking, and as a group we are extremely grateful to the staff of NatureScot, both at a management level and on the ground at Creag Meagaidh, who have gone out of their way to make the community stalking a success."
NatureScot has recently advertised an additional community stalking scheme at Beinn Eighe National Nature Reserve.
Comments
 0 comments
Want to join the conversation? Please or to comment on this article.