Most of us in the UK look forward to jetting off abroad for a blast of summer sun after what can seem endless months of dark, dreich weather at home.
But could the pattern of increasingly hot weather in many parts of the world over the past few years make some of our favourite places almost unbearable – or even dangerous?
Temperature records were smashed all over the place last year, even in the UK where the mercury shot past 40C for the first time in England and reached an all-time high of 34.8C in Scotland.
The Met Office issued its first ever red "danger to life" warning for heat, describing the sweltering conditions as "unprecedented in the context of long-term climate records".
Meanwhile parts of Europe and the US experienced even more ferocious heat, with the likes of Portugal reaching a blistering 47C. The year ended up as the UK's hottest ever and one of the warmest globally, in joint fifth place with 2015.
Climate change has been blamed, with the most recent eight years being the warmest in recorded history. And this year is likely to be another scorcher. The Met Office has predicted 2023 will be hotter than 2022, and one of the warmest years since monitoring began.
Unseasonably hot weather has already been logged in parts of southwestern Europe and north Africa – April temperatures were up to 20 degrees higher than normal for the time of year.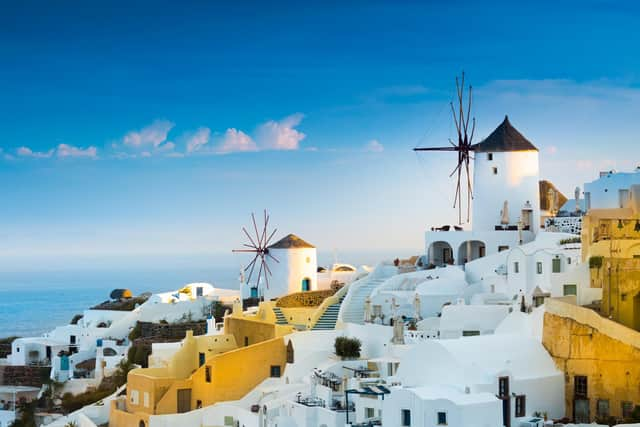 Spain, Portugal, Morocco and Algeria all baked in record heat, ranging from 36.9C to 41C. In April. And accompanied by an ongoing drought.
Sjoukje Philip, a researcher at the Royal Netherlands Meteorological Institute, has been analysing the data as part of a study for the climate science organisation World Weather Attribution.
"Temperature records have again been broken by a large margin, as in some other recent heatwaves around the world," she said.
"The fact that temperature trends in the region are higher than what models predict shows that we need to better understand the regional effects of climate change, so that we can adapt to even more extreme heat in the future."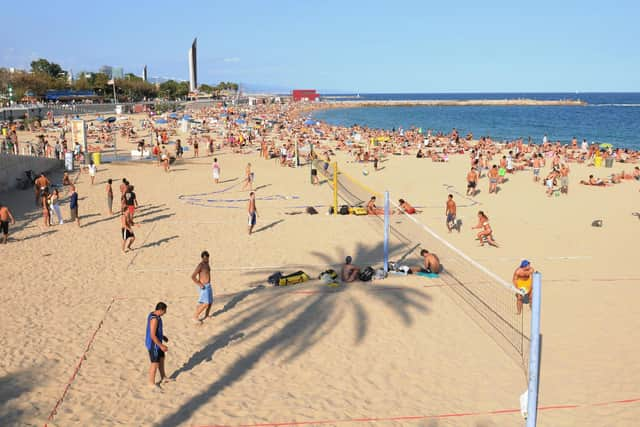 The impacts of April's hot weather has not yet been evaluated. But World Health Organisation figures indicate that as least 15,000 people across Europe died specifically due to the heat last year, including nearly 4,000 in Spain and more than 1,000 in Portugal.
A review of total mortality in Tunisia found the daily death rate rose by 2 per cent for every degree above 31.5C. But heat is not the only important factor. The amount of moisture in the air influences how we cope in sweltering conditions.
Experts have long been aware high temperatures combined with heavy humidity can pose a serious danger to humans. When this 'wet-bulb temperature', as it is known, gets too high, there comes a point when sweating no longer works to cool the body and it becomes impossible to maintain a stable core temperature.
Scientists had estimated an upper limit on the wet bulb temperature of 35C, beyond which the human body could no longer adapt to humid heat. However, a more recent study by US researchers suggests the breaking point could well be lower – about 31C at 100 per cent humidity.
"Whilst many of us like to enjoy the sunshine and hot weather, we should make sure we do it safely and remember certain groups of people are more vulnerable than others to heat or ultraviolet radiation," the Met Office advises.
"Hot weather places a strain on the heart and lungs. For that reason, the majority of serious illness and deaths caused by heat are respiratory and cardiovascular. Older people, those with pre-existing health conditions and young children are particularly at risk."
It also warns of the dangers of overexposure to the sun's rays, with effects ranging from mild sunburn to skin cancer. Death Valley in the US state of California has long held the trophy as the hottest place on earth – since 1913, when a sizzling 56.7C was recorded.
But it turns out two spots have it beaten for surface temperature. Analysis of recent satellite data shows the Lut desert in Iran and the Sonoran desert on the Mexico-US border had reached a searing 80.8C. No level of sunscreen can protect you against that.
Perhaps that staycation is looking more appealing now.