Avian flu, illegal killing and wind turbine strike ruled out in death of 'healthy' golden eagle
Post-mortem examinations on the corpse of a young golden eagle found dead in the south of Scotland have found "no definitive cause" of its death.
The nine-month-old eagle, known as Sula, was one of a number that had been rehomed in the region as part of a scheme to bolster numbers in the southernmost parts of the country.
The female, part of the South of Scotland Golden Eagle Project, was found dead by gamekeepers on Queensberry Estate in Dumfries and Galloway in February and swiftly reported to police.
A range of pathological examinations have been carried out on the body, including tests for poisons, viruses, diseases and parasites. The results found no definitive cause of death, concluding Sula had been in "very fit condition" before her death.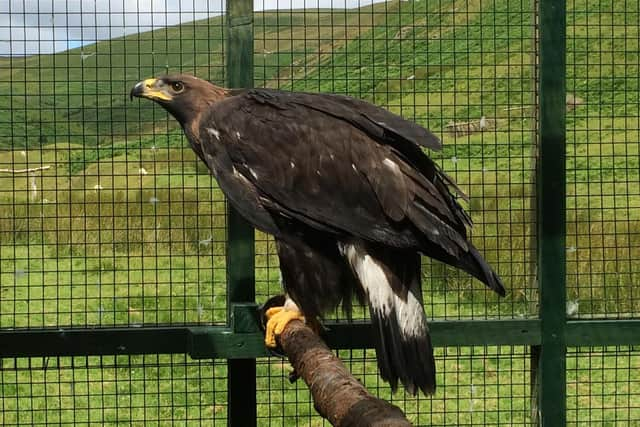 Dr Cat Barlow, South of Scotland Golden Eagle Project manager, said: "Though we are, of course, very sad that Sula has died, it is reassuring for the local golden eagle population that this thorough investigation found no evidence of avian flu or other potential causes, and that Sula had clearly been thriving before her death.
"Like any species, golden eagles can die suddenly for a number of reasons, including natural causes. Overall, the golden eagles translocated by our project have a fantastic survival rate."
A total of 25 birds have been set free in the region since 2018, more than tripling the local population to the highest numbers recorded in the area for three centuries.
Dr Barlow added: "We continue to closely monitor the health and well-being of the golden eagles that we have released as they settle and explore some of the region's long-empty historical ranges."
Comments
 0 comments
Want to join the conversation? Please or to comment on this article.