Vietnamese nationals most likely to be potential human trafficking victims in Scotland
Human trafficking victims during the Covid-19 pandemic in Scotland are overwhelmingly more likely to be Vietnamese than any other nationality, an investigation by The Scotsman has found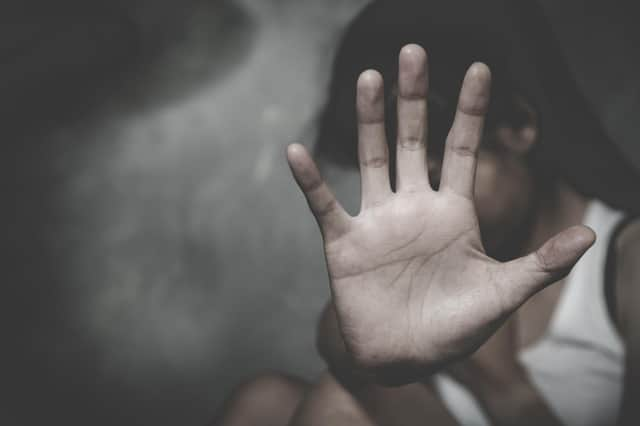 More than one in five potential victims (42 out of 190) referred between April and September through the National Referral Mechanism (NRM) – the UK-wide system for tracking modern slavery and human trafficking victims – were from the south-east Asian country.
UK nationals were the next most likely to be exploited, followed by Iranians, Iraqis, Chinese, Sudanese and Albanian.
In total, councils, charities and authorities such as the Border Force as well as Police Scotland identified 190 victims of human trafficking in Scotland during the first six months of the Covid-19 pandemic.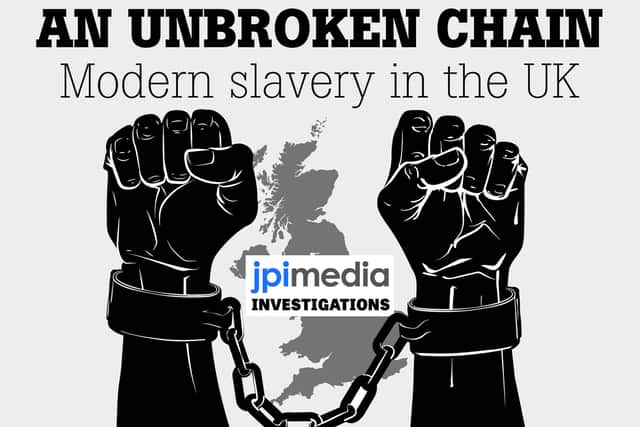 The vast majority of victims are adults, most of whom are forced into labour exploitation. This may include being forced to work on farms for little to no pay, or in sweatshops, construction sites and in food processing plants.
In Scotland, a referral through the NRM entitles a victim to up to 90 days of specialist support, including access to legal advice, accommodation, protection and counselling before a decision from the Home Office as to whether the person is a victim of trafficking is made.
However, for a referral to be made, an adult must provide informed consent, often something trafficked individuals are not happy to do for fear of reprisals by their traffickers or concerns around losing their income or being deported.
Due to the limited amount of support available, trafficking victims can often become stuck in a cycle of re-exploitation.
Detective Superintendent Fil Capaldi, who heads Police Scotland's trafficking unit, said the way victims are treated can lead to them remaining vulnerable.
He said: "You're far away from home, in a country where you don't speak the language and you may pick some of that up and you revert to what or who you know and if the driver for you is to send as much money back as you possibly can and to make your family's life better, that's your prime motivator.
"Criminality is an occupational hazard. Organised crime groups jump on that and know how to exploit people because they know what the drivers are and have them re-victimised in effect and force them or coerce them back into criminality."
Of the 122 adults referred through the NRM, the majority – 84 – were men, with 37 women identified as victims.
Women are almost twice as likely to be victims of sexual exploitation, but much less likely to be forced into criminal labour exploitation such as cannabis farming.
One adult man was referred last year due to organ harvesting, the statistics state.
A total of 58 children were victims of human trafficking in Scotland last year, with more than four in five being boys and the majority of those involved in criminal exploitation, most likely drugs.
Young girls were more likely than boys to be involved in sexual exploitation. Of the 12 girls referred through the NRM, five had been subjected to the practice compared to one boy.
Of those referred to the NRM by Police Scotland, which investigate far more instances of human trafficking following referrals by other public bodies such as councils, the Border Force, immigration enforcement and charities, the sheer variety of exploitation becomes clear.
No one nationality or gender is linked to any one specific type of exploitation more than any other.
The most common nationality, Vietnamese, is spread across labour, domestic, criminal and sexual exploitation for both men and women.
UK nationals were most likely to be involved in criminal exploitation, which may involve drugs trafficking or other forms of smuggling around the country.
Victims often first come to the attention of Police Scotland via charities, councils or other government agencies such as the Border Force or Immigration Enforcement.
Since the beginning of the pandemic, the most common referrers of human trafficking victims were Police Scotland, the charity Migrant Help, and the Home Office's UK Visas and Immigration agency.
Police Scotland are top of the list as first responders given their law enforcement role across Scotland, referring 71 of Scotland's 190 human trafficking victims to themselves for investigation.
Migrant Help, a charity dedicated to supporting asylum seekers, refugees, and victims of human trafficking, referred 39 victims through the NRM, with the Home Office's dedicated immigration agency referring 33 individuals.
The Home Offices' immigration enforcement agency referred a further 15 potential human trafficking victims to Police Scotland, with Edinburgh City Council and Glasgow City Council each referring eight and nine victims respectively, of which all bar one were children.
A message from the Editor:
Thank you for reading this article. We're more reliant on your support than ever as the shift in consumer habits brought about by coronavirus impacts our advertisers.
If you haven't already, please consider supporting our trusted, fact-checked journalism by taking out a digital subscription.
Comments
Want to join the conversation? Please or to comment on this article.