Val McDermid and Rowan Atkinson hit out at Scots hate crime Bill
Leading names from the Scottish arts world, including crime writers Val McDermid and Chris Brookmyre, have called for the Scottish Government's controversial proposed hate crime legislation to be amended as they fear it would "stifle free expression".
More than 20 individuals and organisations from the arts, journalism, literature, comedy, politics and human rights advocacy have signed a joint letter against the draft Hate Crime and Public Order (Scotland) Bill.
They highlight concerns over its proposal that there will be no requirement of proof of intent over "stirring up of hate" offences, and warning it could "have unintended consequences" on artistic expression.
Co-ordinated by the Humanist Society Scotland, the letter has also been signed by actor Rowan Atkinson, actress Elaine C Smith, playwright Alan Bissett, TV presenter Nick Cook, former Scottish Arts Council director Dame Seona Reid and the artistic director of Dundee Rep, Andrew Paton.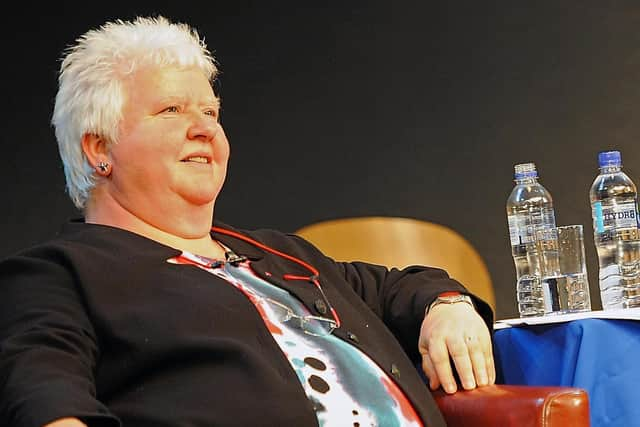 Their letter supports the bill's provisions to "consolidate existing aggravated hate crimes" and "repeal the blasphemy law", but they add: "The bill creates stirring up offences without any intent being examined; merely that the words, action, or artwork might do so. This offence could even be applied to being in possession of materials produced by someone else, where sharing the material could stir up hatred.
"The unintended consequences of this well meaning bill risk stifling freedom of expression, and the ability to articulate or criticise religious and other beliefs."
Fraser Sutherland, chief executive of Humanist Society Scotland said: "The bill as proposed has behind it some sound intentions. However, it is clear from the broad support to our joint letter that concerns remain about poorly drafted provisions.
"The failure of the bill to require intent to be proven in court on some offences risks a significant chilling effect on free expression."
A Scottish Government spokesperson said: "As the justice secretary [Humza Yousaf] has made clear, we will continue to work with stakeholders and opposition where there are genuine concerns raised about the implications of the Hate Crime Bill. But the bill does not seek to stifle criticism or rigorous debate in any way. People can express controversial, challenging or offensive views as long as this is not done in a threatening or abusive way that is intended or likely to stir up hatred."
Comments
 0 comments
Want to join the conversation? Please or to comment on this article.