Justice Secretary Humza Yousaf has pledged that should the SNP be reelected, he would work to scrap the not proven verdict.
Scottish Labour, the Scottish Lib Dems and the Scottish Conservatives have all agreed to abolish, or at least review, the controversial third verdict.
Speaking at the weekend, the First Minister said: "The conviction rate for rape and sexual assault is shamefully low.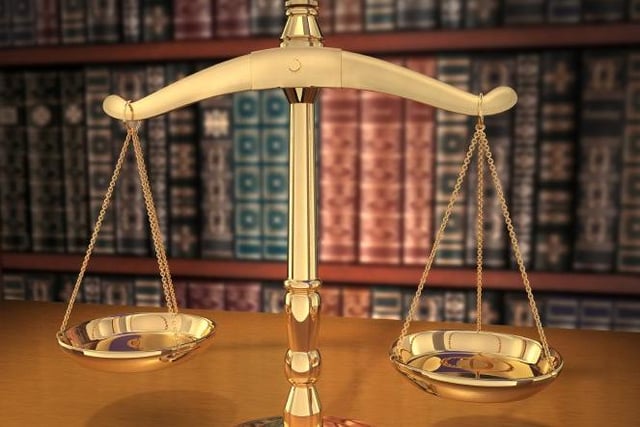 The case for abolishing the 'not proven' verdict.
"So I think it is something that it is time to look at."
The verdict of 'not proven' has been in use in Scotland since the late 17th century when the task of a jury at this time was to assess simply whether a case had been proven, or not.
It was only later, in the early 1720s, that 'not guilty' was added by controversial defence lawyer Robert Dundas who believed the jury should have the right to declare an acquittal regardless of the level of proof.
It was their 'ancient right' he claimed, to view the case as a whole and make their decision accordingly whether they felt someone was legally 'guilty' or not.
It was coined 'the bastard verdict' by Sir Walter Scott.
Findings from a mock jury study, published by the Scottish Government in 2019, found that even when verdicts of not proven were returned, the meaning or consequence of the verdict was rarely discussed.
Also, it found that: "Where the not proven verdict was discussed, there was inconsistency in understanding of its meaning and confusion over its effect.
"In particular, jurors were not always clear how it differed (if at all) from a not guilty verdict.
"More jurors thought that a verdict of not proven should be returned when jurors need to compromise to reach a verdict than believed a not guilty verdict should be used in that situation. "
Rape Crisis Scotland, who launched the End Not Proven Campaign with Miss M, who took her rape case to civil court, say that nearly 30% of acquittals in rape trials were not proven.
This is compared with 17% for all crimes and offences.
In a statement on their website, RCS say: "The not proven verdict has the exact same impact as a not guilty verdict, and can be just as distressing for the complainer as a not guilty verdict.
"There is some evidence that juries can be reluctant to convict in rape cases, and that preconceived notions of how someone should react to rape may impact on their decision making.
"There are real worries that the existence of the not proven verdict gives juries in rape trials an easy out."
An Open University study that surveyed 78 lawyers found that although the majority did not support the removal of the not proven verdict to leave a guilty/not guilty system, they did overwhelmingly support a two verdict system.
Thomas Ross, one of the country's leading criminal defence QCs, despite disagreeing with parts of the campaign, is happy to see the attention the topic is being given.
He told The Scotsman: "I think most practising lawyers would say that it's the not guilty verdict that should withdrawn.
"The question a jury is being asked is whether something has been proved beyond reasonable doubt, so that's the one they should answer.
"It would then be for the judge to declare the defendant guilty or not."
He added that there was a danger in politicians setting out to raise conviction rates.
"A conviction should be proved beyond all reasonable doubt."
He suggests that not proven is not responsible for low conviction rates.
Latest figures show that 47% of cases in Scotland for attempted rape and rape get a conviction.
In England and Wales, the year to March 2020 saw rape convictions at 68%, though comparison is partially inaccurate due to the difference in criteria and approach at collecting data.
Mr Ross continued: "The reason that there are lower conviction rates in rape cases is logical.
"A lot of time it will be just the one witness, the complainant.
"It's not pleasant. The reality is it can come down to one person's word against another."
He explained that in other crimes, there can be several witnesses and more evidence which strengthens the prosecutions case.
Mr Ross suggested that there are changes that can be made to make the process less traumatic for complainants, including allowing pre-recorded video testimony for the complainant.
They call for an end to bureaucratic delays and juries to be screened in terms of prejudicial attitudes.
Miss M has co launched the End Not Proven campaign with Rape Crisis Scotland.
She was raped in 2013 in St Andrews, the jury returned a not proven verdict at a criminal trial, so she took her case to the civil court where she was awarded £80,000.
"Scotland is the only European nation to have a third verdict in criminal cases, 'not proven'" she said.
"The certainty we apply to guilty and not guilty does not apply to not proven."
Miss M does not believe that a two verdict system with not proven and proven rather than not guilty and guilty would work.
Concerns have been raised by the campaign that the not proven verdict works in tandem with jury attitudes towards rape victim which were also shown in the mock jury study.
"People don't understand what not proven is" she continued.
"There's no definition to what it means."
Miss M added that seeing the topic be addressed by parliament, and politicians has given her hope.
"It's great to see the conversation had at this level. Hopefully they follow through."
A message from the Editor:Thank you for reading this article. We're more reliant on your support than ever as the shift in consumer habits brought about by Coronavirus impacts our advertisers.
If you haven't already, please consider supporting our trusted, fact-checked journalism by taking out a digital subscription.