Scottish man jailed for coughing offences believed to be the first in Scotland
The incident caused "significant alarm and distress" to the officers involved.
A man believed to be the first in Scotland to be jailed for coughing offences is to serve four months after deliberately coughing in the faces of two police officers, reports the BBC.
Iain Lindsay, from Inverness, committed the deliberate act on April 15, about three weeks after the country went into lockdown due to COVID-19.
It is understood the 48-year-old is the first person in the country to be jailed for putting officers' lives at risk by deliberately coughing on them.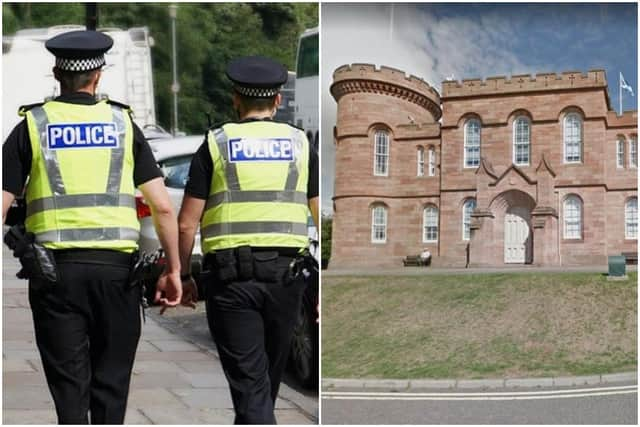 Lindsay was found not to have coronavirus, but the offence caused the officers involved and their families "significant alarm and distress," according to the BBC.
He admitted to the assault at Inverness Sheriff Court and was subsequently jailed for four months.
Police officers in Scotland can now be tested for coronavirus if they fear an attack has put them at risk of the disease - even if they show no symptoms.
Community safety minister Ash Denham said there is "no barrier to accessing testing", though officers will first have to contact Police Scotland's HR department for them to determine if checking them is "appropriate".
In a statement released this evening (May 12), Deputy Chief Constable Fiona Taylor said: "Police officers and staff are playing a vital role in the work to protect the NHS and save lives, but assault is not simply part of that job.
"Therefore, it's important that we do everything we can to protect our people and I'm delighted that the Scottish Government has agreed to our request that officers and staff can have access to tests in these circumstances."
Earlier this week, Police Scotland revealed more than 100 coronavirus-related attacks on officers and staff have been recorded since the outbreak.
Comments
Want to join the conversation? Please or to comment on this article.