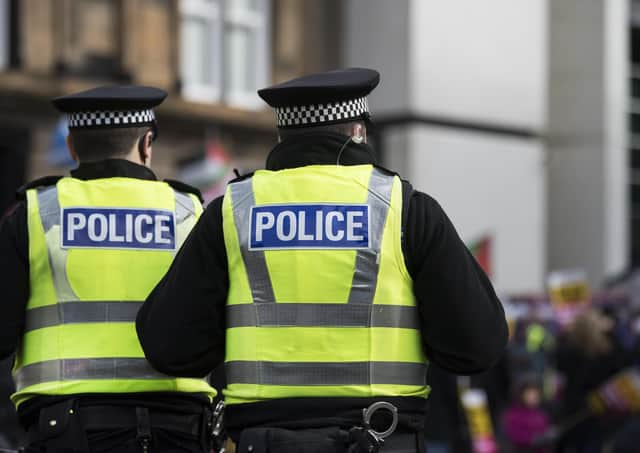 The report, published today by Runnymede Perspectives, with contributions by the Royal Society of Edinburgh, universities and MSPs, cites the allegation as an example of a "reticence to speak publicly about racism" in Scotland.
In one paper in the report looking at the Scottish Government's approach to race equality, a contributing interviewee involved in the research is quoted saying that at a "facilitation exercise" with the Scottish Government "a very senior police officer" "spoke at length about institutional racism and believed that Police Scotland was institutionally racist".
"We were not allowed to include a synopsis of it in the conference report because there was widespread panic in government that that would hit the press and look terrible," the interviewee said.
"So basically unless public institutions are comfortable with the fact that things may temporarily look terrible, we won't be able to meaningfully have that public conversation because we haven't got the issues into the open."
Author of the paper, Edinburgh University's Professor Nasar Meer, said he believed that "stakeholders who work with Police Scotland have a very honest and frank relationship with them where they discuss difficult issues and work in partnership to address them, but there is a reticence to speak publicly about issues of institutional racism because that does come with negative headlines".
Prof Meer said: "The point we should make is 'so be it'. If you want to effect meaningful change you need to make peace with the fact that there will be terrible headlines in the short term, but the long term change will be worth it."
He added: "The Scottish Government has made a sincere attempt to get a better handle on the issues and civil servants have been working hard. It's not that they don't believe there's racism, it's just that they are afraid of being criticised."
Police Scotland has come in for criticism over the death in custody five years ago of Sheku Bayoh, whose family are still waiting to discover how he died. The Scottish Government announced last year that a public inquiry would be held into his death, and would consider if race played a part. However a Scottish Government spokesperson denied there would have been action taken to stop such information from a police officer being made public.
The spokesperson said: "We have no knowledge of any such action, which would be entirely counter to our desire to ensure examples of racism are always highlighted and acted upon.
"The Cabinet Secretary for Justice has been a prominent voice against structural racism and has challenged every justice agency to explore what more they can do to better reflect the society we live in.
"Racism and discrimination have no place in a modern and successful Scotland and the Scottish Government has and will continue to take decisive action to tackle it, working with key partners, including Police Scotland."
Police Scotland's Deputy Chief Constable Fiona Taylor said: "Racism in all its forms is disgraceful and unacceptable and does not reflect our style of policing in Scotland which is based on a strong bond of trust with our communities. Police Scotland is committed to a rights-based approach to policing, where people are treated as individuals and equality and human rights are central to the development of our policy and practice."