Police Scotland confirms it will continue responding to mental health calls following Met Police statement
The Met Police's commissioner has written to health and social care services to say officers will no longer attend emergency mental health incidents after August 31 unless there is a threat to life.
Police officers in Scotland will not "step away" from emergency calls linked to mental health incidents despite a move from the Metropolitan Police to adopt the hardline position.
The force was asked by The Scotsman to clarify its position after the Met released plans of its approach to mental health call-outs.
From September, Met officers will only attend mental health 999 calls where there is an "immediate threat to life".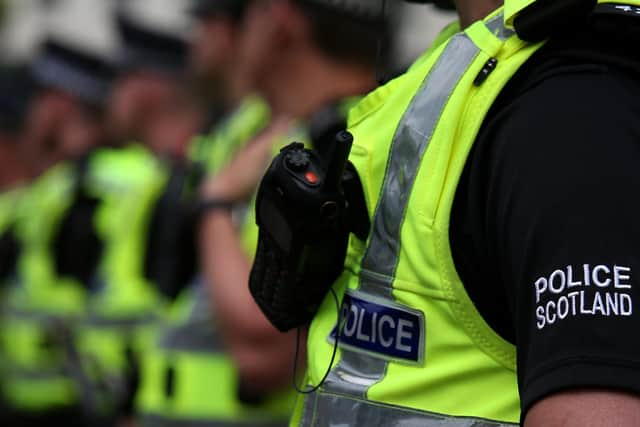 In a statement, Police Scotland Assistant Chief Constable Gary Ritchie confirmed the force north of the Border was not planning to adopt the same policy.
He said: "We recognise the extent to which police officers attend and assist people who have mental health issues. Given the nature and circumstances in which these issues sometimes present, policing is often the most appropriate agency to provide that initial response, but we also acknowledge that there are times when police officers are not equipped nor trained to deal with specific mental health and medical issues.
"Police Scotland differs from other police services because the law gives equal status to our mission of improving the safety and wellbeing of people, places and communities, alongside the more traditional aspects of policing – protection and safety.
"We will therefore continue to respond to people in crisis and who need help. We will build on existing work with our partners to help reduce the impact and incidence of mental health-related issues in our communities and explore ways to ensure that people in crisis are afforded the best care as quickly as possible."
Police Scotland deputy chief officer David Page went further, telling a Holyrood committee on Tuesday that financial constraints would not see the force refuse to attend mental health call-outs.
In evidence to the finance and public administration committee, Mr Page said Police Scotland has different responsibilities to their counterparts in England and Wales, which sees them unable to "consciously" step away from the crisis calls. However, he said diminishing resources may see their capacity to respond weakened.
When asked if similar measures will be taken in Scotland, Mr Page said: "We have a duty of care and wellbeing so our role and remit is quite different to English and Welsh police forces, so that won't happen.
"Having said that, the burden that mental health issues place on Police Scotland and it could run straight back to the resourcing issue. If our resourcing is squeezed – effectively, the blue line becomes thinner. There's absolutely no work going on to step away in the way that the Met have come out and said they will.
"It's not a conscious decision for us. But it may be an unconscious decision in that we will not have the resources."
Scotland's chief constable, Sir Iain Livingstone, previously warned the organisation's workforce would have to be reduced due to funding allocations.
The move by the Met is designed to free up officers to spend more time on their core roles, rather than dealing with patients in need of medical help from experts.
Comments
Want to join the conversation? Please or to comment on this article.