Protesters from the group Animal Rising climbed under and over fences around 3:20pm, ahead of the £200,000 race, and invaded the track. The same group delayed the start of Aintree's Grand National last week.
The activists said they were "attempting to attach themselves to jumps and gates" in an attempt to stop the race, which was won by Kitty Light. But it did not delay the event, with the 18-horse race starting at 3:38pm.
In an update, Police Scotland confirmed that 24 people had been arrested and charged in connection with a breach of the peace.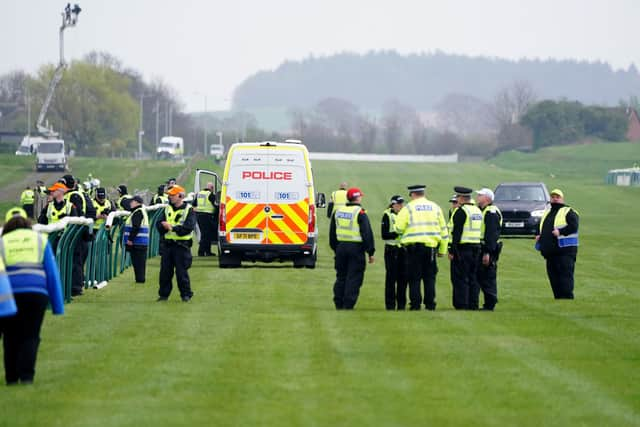 They had been released and were due to appear at Ayr Sheriff Court on June 5.
Following the disruption, Ayr Racecourse's managing director David Brown praised the swift action of the police and security staff.
Speaking after the Grand National, he said: "The race went off to time, there was no notable delay and the professionalism of the team up here in Scotland was a credit to them, they dealt with it in a very efficient manner.
"What a great race it was and a great story for [trainer] Christian Williams to win it for the second year in a row with Kitty's Light, after he finished second last year. I think for me, this is Scotland's showpiece race and it all ran to time."