A South African parole board considered whether former Paralympics star and convicted murderer Oscar Pistorius can be released from jail.
The former professional sprinter was handed a prison sentence of 13 years and five months after his 2014 conviction for culpable homicide was overturned and changed to murder.
Pistorius, a multiple Paralympic champion who made history by running against able-bodied athletes at the 2012 Olympics, was convicted for the Valentine's Day 2013 shooting of Ms Steenkamp, 29, at his home.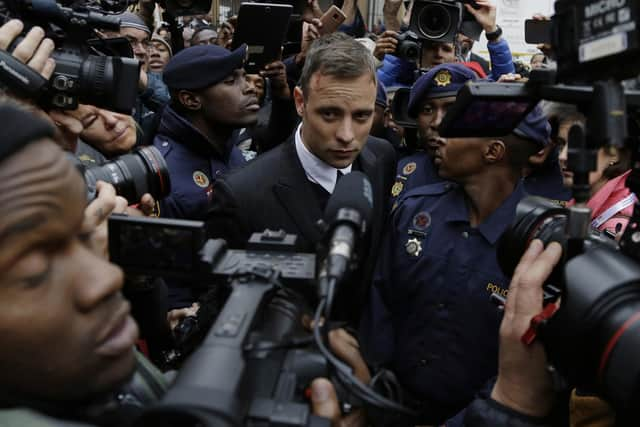 The 36-year-old claims he shot Ms Steenkamp by mistake – thinking she was an intruder.
Pistorius was initially found guilty of culpable homicide, but was convicted on appeal on the grounds that he knew that his actions - and shooting three times through a locked bathroom door - would lead to the death of whoever was on the other side.
Ms Steenkamp's mother, June, opposed parole during Friday's hearing.
Their lawyer Tania Koen said unless the former Olympic runner "comes clean" about the deadly shooting of his model girlfriend 10 years ago, her parents "don't feel that he is rehabilitated"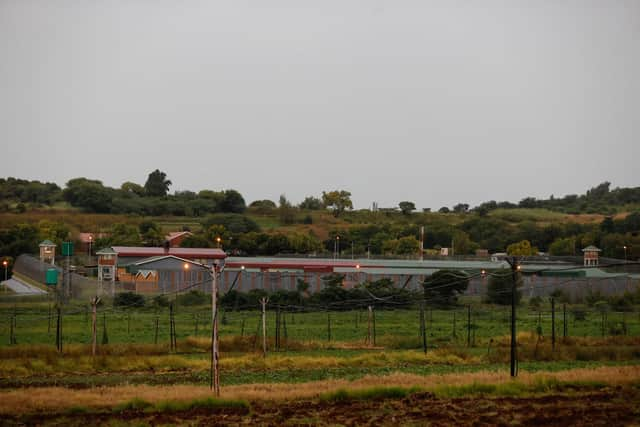 "She doesn't feel that he must be released," Ms Koen told reporters.
Submissions from a victim's relative are one of the factors a parole board takes into account when deciding if an offender can be released early on parole.
Pistorius also recently met with Barry Steenkamp, Reeva's father, as part of a mandatory process known as "victim-offender dialogue".
The televised trial of the man once dubbed "the Blade Runner", because of the ground-breaking prosthetic legs he wore in both Paralympic and Olympic Games made headlines around the world.