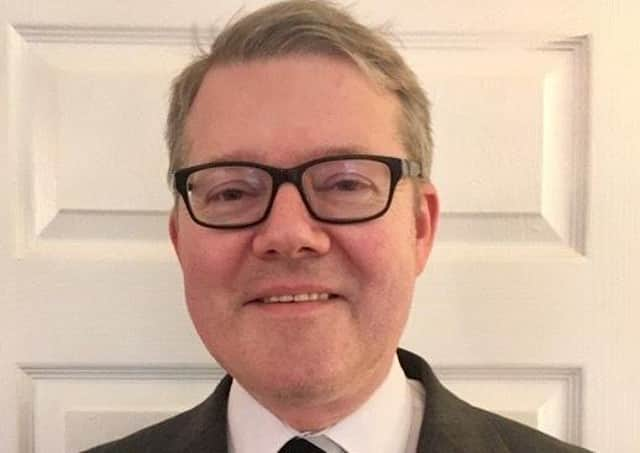 In 2010, the Scottish Legal Complaints Commission produced its first full Annual Report. It had received 1,452 complaints, a number never exceeded since. This is despite the opportunities for claims being widened in 2017 when the SLCC's board decided to treble to three years its time limit for accepting complaints.
So why does the SLCC constantly and successfully seek the Scottish Parliament's authority to take more and more funding from the pockets of practitioners? It has done so yet again this year, despite Covid-19, looking for an extra 3.5 per cent. Its care and concern for Scottish solicitors is evident from an observation which occurs in its current budget; "there is a risk to [its] income if the number of lawyers starts to drop due to the knock-on effects of coronavirus". Its answer seems to be to wring even more out of them before they go out of business altogether.
As regards Parliament's perspective, 95 per cent of the SLCC's funding comes from solicitors through the general levy. Significantly, nothing comes from the public purse. MSPs are not deciding how to spend the money with which they have been entrusted by the public; they are, in essence, determining how much should be paid by a very small profession, not by the Scottish taxpayer who elects them and to whom they are accountable.
It may appear to Parliament to be of little direct consequence to it or the public how much the SLCC charges solicitors and advocates, because lawyers are a numerically insignificant proportion of their electorate. They may take more notice when solicitors' offices close down permanently.
In terms of the 2007 Act which created it, the SLCC has a statutory obligation to present a budget to the Scottish Parliament each year. But the only requirement of the Act is that it be "sufficient to meet its expenditure". There is no stipulation that the budget be fair or reasonable or that it must not be excessive.
The legal profession which has to pick up the bill has no statutory entitlement to make representations directly to Parliament. The SLCC itself has a duty to "consult" but the Scottish Parliament does not. This needs to change.
What of the complainer? Raising a court action for under £300 costs £19, rising to £106 for a claim up to £5,000. Initiating an SLCC complaint costs nothing, and there is the chance of an award of compensation of up to £20,000. The loser in a court action has to bear a cost, yet there is no financial consequence to the client or third party who complains unsuccessfully to the SLCC. He literally has nothing to lose by lodging a complaint.
In a dispute over fees, it is not uncommon for a third party instructed by a solicitor, such as an expert witness, to threaten to complain to the SLCC rather than, or in addition to, suing.
But, even more unfairly, the ability of a third party to complain opens the SLCC's gateway to anyone with a grievance or dispute with somebody else who happens to be a solicitor. We know of a neighbour living next to a lawyer's office complaining to the SLCC in relation to a property dispute with him. Their physical proximity was the only connection between them. That such a claim is likely to fail is scant consolation to the solicitor who has the irrecoverable expense of answering it.
If the SLCC can be used as a quasi-judicial forum, surely it would not be unreasonable for a modest charge to be paid (repayable in the event of success) by the complainer? A charge of £60 would be a bargain compared to the court fee needed to sue for, say, £500. If each of last year's 1,326 new complaints had been accompanied by £60 enough would have been raised to have met most of the basic salary plus pension contributions (£85,000 to £90,000) of the Commission's Chief Executive.
The legal profession in Scotland has problems enough in dealing with the damage caused by Covid-19 without having to meet the inflated demands of the SLCC.
Andrew Stevenson is Secretary, Scottish Law Agents Society