Isla Bryson, previously known as Adam Graham, was on Tuesday found guilty of raping one woman in Clydebank in 2016 and another in Drumchapel, Glasgow, in 2019, following a trial at the High Court in Glasgow. Shonna Graham, 31, said she is still married to Bryson, who is understood to be held at HMP Cornton Vale women's prison.
Ms Graham said she has a "lot of sympathy" for transgender people, but that her former partner is attempting to fool the authorities. She told the Daily Mail: "Never once did he say anything to me about feeling he was in the wrong body or anything. I have a lot of sympathy for real transgender people, it's a hard thing to live with, but he's just bull*******g the authorities."
Ms Graham said she "fell out of bed laughing" when she saw pictures of Bryson and claimed her transition was a "sham for attention". She also accused Bryson of being abusive in their relationship.
During the court proceedings, Bryson claimed she knew she was transgender at the age of four but did not make the decision to transition until she was 29, and is currently taking hormones and seeking surgery to complete gender reassignment. She said that in 2016 she was "struggling with my sexuality and having issues emotionally".
Ms Graham said she had been attempting to seek a divorce from Bryson for the last seven years, but had been unable to find her. She claimed: "I can see why he doesn't want to be in a prison with loads of big scary men, so he's come up with this ploy to get himself a much easier sentence.
"Sending him to a women's prison is outrageous - will one of the vulnerable women inmates be the next victim to be attacked by him? He won't stop, it's in his nature."
Meanwhile, shadow home secretary Yvette Cooper has also criticised the decision to hold Bryson in a women's prison.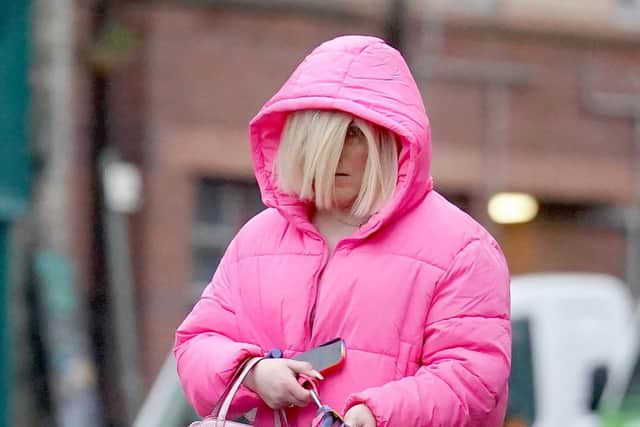 Speaking to the Today programme on BBC Radio 4 on Thursday, Ms Cooper said: "This dangerous rapist should not be in a women's prison and it should be clear that if someone poses a danger to women and committed crimes against women, they should not be being housed in a women's prison."
Fiona Cruickshanks, head of operations and protection at the Scottish Prison Service (SPS), said if an individual inmate poses a particular risk, they can be removed and separated from other prisoners.
She told BBC's Reporting Scotland on Wednesday: "Any transgender person who is admitted into custody is admitted into the establishment that matches their identified gender that they were living in within the community."
First Minister Nicola Sturgeon told BBC Radio 4's PM programme there is "no automatic right" for a trans woman convicted of an offence to go to a women's prison, adding: "The Scottish Prison Service individually assesses all prisoners or potential prisoners, does detailed risk assessments, obviously, of the safety of the individual prisoner, but of those that will be around the individual prisoner."
In the Scottish Parliament on Wednesday, Scottish Justice Secretary Keith Brown maintained he trusted SPS to decide on the correct venue for trans prisoners.