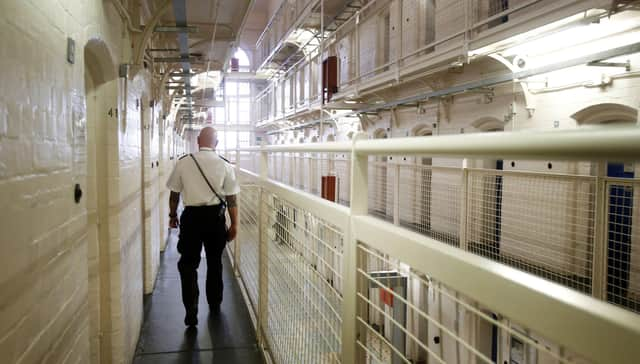 Officers from the Scottish Prison Service (SPS) contacted the Scottish Parliament's justice committee to warn they did not have access to enough personal protection equipment (PPE) and were concerned that prisoners were not following social distancing guidelines.
In a letter to Humza Yousaf, covenver Margaret Mitchell said the committee had been approached by three separate SPS officers.
She wrote: "They report that prisoners are not social distancing, especially in common spaces such as exercise yards which can see in excess of 100 prisoners sharing vapes, shaking hands and standing in crowds.
"They report that SPS has said that to allow staff to protect themselves, they do not have to search prisoners, which they feel is very dangerous as their job is extremely volatile at the best of times.
"They worry also about restraining prisoners in the absence of PPE."
A Scottish Government spokeswoman said a number of changes had been introduced by the SPS to ensure social distancing was "adhered to".
"They have also confirmed that sufficient personal protection equipment has been secured to support public health protocols designed to minimise the risk of spreading the virus," the spokeswoman added.
"It is right that we ensure we have the legislative powers, similar to the position in England and Wales, that would be necessary should we have to consider early release of prisoners to help limit the spread of the virus and to ensure our prisons can operate safely."
A spokeswoman for the SPS said it had temporarily suspended a significant number of regime activities, including all non-essential work opportunities, communal dining, and large group physical activity within prison gyms.
They added: "The slowing down of court business is already having an immediate impact on our population levels, however like every other public sector organisation, the SPS is facing challenges as a result of a reduction in staffing levels due to the impact of COViD-19 and we continue to assess what measures we can put in place to ensure the safety and wellbeing of all who live and work in our establishments".