New figures, released under freedom of information laws, state that 348 prisoners - who had 90 days or less left in custody - were freed under stipulations in the Coronavirus (Scotand) Act 2020 since the start of May.
The offenders - who received a sentence of 18 months or less - were not fitted with electronic tags upon release as there is no legislative requirement to do this when custody ends.
A Scottish Prison Service (SPS) spokesman stressed the early release of prisoners was a "significant aid" in ensuring Scotland's prisons were able to maintain social distancing, including higher single cell occupancy, and better hygiene measures to avoid the spread of Covid-19.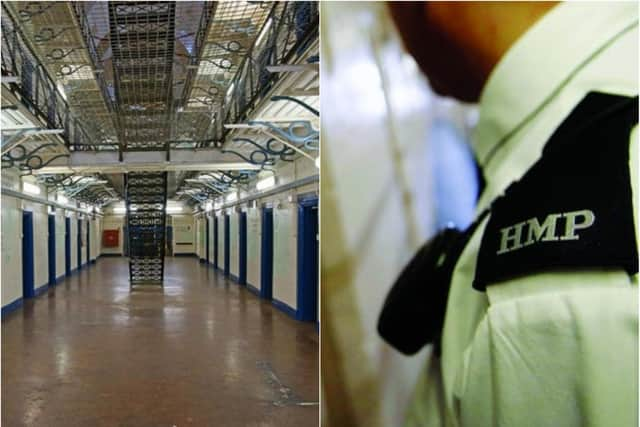 The deaths of six inmates in Scotland have been linked to Covid-19 so far but, by early June, the rate of single cell occupancy in Scotland was approaching 80 per cent - and fewer new cases going through courts has also helped reduce the prison population.
Other offenders released early since the beginning of lockdown included 12 people who were convicted of robbery, 34 for housebreakings, 11 for vandalism, three for fire-raising, 62 for shoplifting and 24 for drug offences. Prisoners convicted of sexual or terrorism offences were among those excluded from the possibility of early release.
Lothian MSP Miles Briggs (Scottish Conservative) said: "I can understand the early release for prisoners who have committed lesser crimes, to free up space in prisons, but it is very concerning that prisoners who have committed more serious offences are being let out early.
"I am disappointed that prisoners are getting off easy because of a public health emergency, which doesn't seem fair.
"There is no reason why these prisoners should not be tagged and put under house arrest."
Prison population has fallen
The freedom of information response said prisoners were released without electronic tags - fitted to ensure those on parole are at a registered address when they should be - under the terms of the legislation passed by Parliament which treats the release as though the period of custody has ended.
Some of the prisoners affected were due to be released as soon as 24 hours later.
A SPS spokesman said: "Early release was a significant aid in ensuring that our prisoners were able to maintain social distancing and the other mechanisms that were put in place to avoid the spread of the Covid-19 virus."
The Scottish prison population decreased from 8,400 at the turn of the year to under 7,000 just a few weeks ago. Key factors in this have been fewer new cases going through the court system and into custody and the early release provisions which have brought the single cell occupancy up to just under 80 per cent - including in Barlinnie which is known for overcrowding.
The SPS aims to ensure the number of Covid-19 cases and deaths in prisons stays low with the easing of lockdown as more offenders come through the doors, by maintaining social distancing and strict hygiene measures.