How police foiled an IRA cell in Glasgow plotting to kill former prime minister Margaret Thatcher
It is a tense, blow-by-blow account of how an improvised and sparsely armed group of police officers in Scotland's biggest city brought the biggest manhunt in British history to a successful conclusion.
A new book detailing the IRA's attempts to kill former prime minister Margaret Thatcher has shed light on the chaotic operation to snare the man responsible for the Brighton hotel bombing.
From problems with radios to a frantic few minutes when surveillance specialists lost sight of their suspect in Glasgow Central Station, 'Killing Thatcher: The IRA, the Manhunt and the Long War' recounts the almost accidental discovery of a Provisional IRA cell in the city.
Patrick Magee was Britain's most wanted man when he was arrested at a flat in the southside of Glasgow in June 1985, although remarkably, the officers who apprehended him did not know it at the time. The previous September, he had planted a bomb with a long delay timer in a room of Brighton's Grand Hotel as part of an assassination attempt on Ms Thatcher.
When it detonated, five people were killed, including the Conservative MP, Sir Anthony Berry. The audacious attack, timed to coincide with the Conservative party conference, left a further 31 people injured, including the-then trade secretary, Lord Tebbit, and his wife Margaret.
The book, written by the veteran journalist Rory Carroll, details how Magee was put under surveillance for months. Come early 1985, however, the intelligence services eventually lost the trail. Unbeknownst to all, he was in Glasgow, and had been renting a flat in the city since late March.
As Carroll points out, the Glasgow hub in question was being used by Magee and his colleagues to plan a series of attacks designed to overshadow the atrocity in Brighton. "The plan was to plant 16 time bombs, with the chain of explosions starting in mid-July," Carroll explained. "It was a remorseless chain of detonations and beaches and hotels that would sow panic, devastate tourism, and humiliate the security forces."
Nearly four decades on, Carroll's book reveals how chance played a major part in preventing such a campaign. The improvised operation, which culminated in Magee's arrest, began on June 20 that year, when Chief Inspector Ian Phoenix from the Royal Ulster Constabulary was passed surveillance photographs as part of an investigation into a suspected IRA smuggling route across the Irish Sea. One showed a slim man with brown hair who was to be spirited to Scotland aboard the Ballykern coal boat. His name was Peter Sherry, a commander in the Provisional IRA.
Sherry was followed as he arrived in Ayr, and then travelled to London via Glasgow. But he never arrived in the capital. Instead, Sherry got off a train at Carlisle. He then returned to the station the next day, a Saturday, where he met up with a small man with a moustache and stubble.
A veteran Met undercover operative, originally from Northern Ireland, took a closer look. "I said 'yes, I'm 90 per cent certain' – you never said 100 per cent," he told Carroll. "I said 'I'm 90 per cent certain it's Magee'."
A decision was taken to follow the two men. They eventually boarded a 3:47pm train to Glasgow, prompting a joint operation between the Met and Strathclyde forces. While some surveillance officers travelled by train, others raced north by car up the M74.
Barely a quarter of an hour later, Carroll explained, there was a call at the Dumbarton home of Det Ch Spt Ian Robinson, the-then head of Strathclyde Police's special branch, who was busy painting his garden gate. After Sherry had initially travelled to London from Ayr, he assumed his force's work was done, and only a skeleton team was on duty.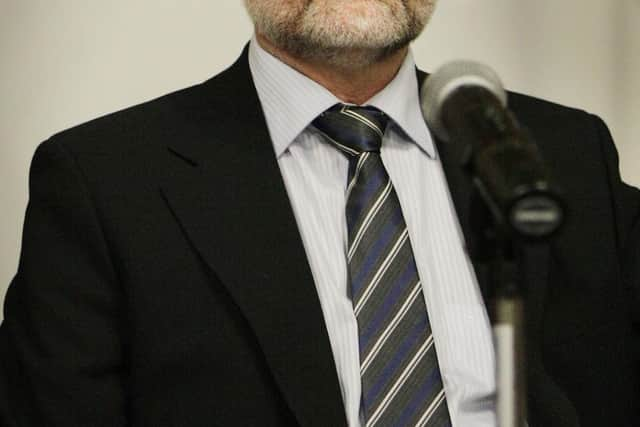 The call informed him otherwise. Robinson was informed the two IRA suspects were due to arrive in Glasgow in just over an hour's time, at 5:10pm. Minutes later, paint still on his hands, he was on the A82, speeding towards Glasgow. "I've never driven faster in my life," he told Carroll.
The book reveals how what had become a makeshift joint operation between Strathclyde and the Met was hampered by communications issues, given the forces used different radio frequencies. It meant Met officers headed to Scotland from Carlisle had to radio Scotland Yard in London, who would in turn relay comms to Strathclyde's Glasgow headquarters.
Eventually, officers were in place at Glasgow Central Station to see Magee and Sherry disembark, but as Carroll points out, they nearly lost sight of their targets. "Without warning, the closest watchers lost eyeball," Carroll writes. "Could anyone see them? No one could. Seconds turned to minutes, and hearts hammered."
The two men were soon picked up, and followed as they boarded a bus to the city's southside, where they meandered through a park before entering a tenement on Langside Road. Inside, in a ground-level flat, was what Carroll described as "one of the IRA's best-kept secrets" – a trove of weapons, as well as gelignite, batteries, microswitches, and other bombmaking equipment.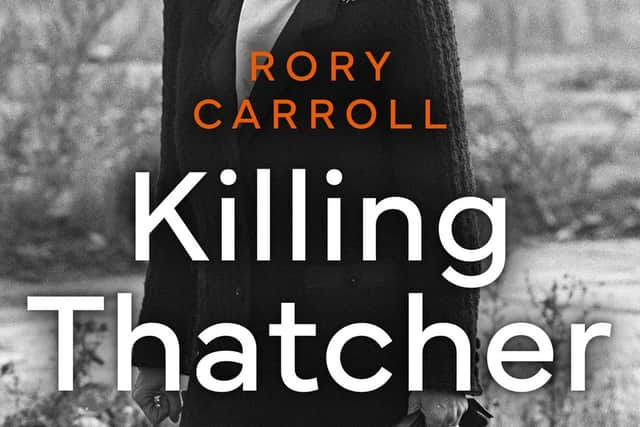 Outside, the police did not know which flat the men were in, or who might be with them, and their task was complicated by the fact the special branch did not have enough officers or firearms. Robinson decided on a quiet operation involving a dozen officers, but only half were armed. Just one knew what Magee looked like – no one knew he was wanted for the Brighton bombing.
As Carroll recounts, the biggest manhunt in UK history was about to be concluded by "an improvised, patchily armed posse". At 7:40pm, the officers pushed through the front door and found Magee and the rest of the IRA unit eating a steak dinner. The bomber was handcuffed and marched out in his socks.
At his trial the following September, Magee received eight life sentences. He was released in 1999 under the terms of the Good Friday Agreement.
Comments
Want to join the conversation? Please or to comment on this article.